Morocco's worldwide relevance is projected to skyrocket in the following years, with the country's phosphate reserves critical to the world's food security.
According to a recent detailed examination of Morocco's phosphate potential, the North African country faces obstacles and opportunities. Additionally, the significance of swift action to expand Morocco's fertilizer business sustainably is emphasized. 
Significance and challenges 
Morocco's phosphate and phosphate-based fertilizer industries have grown at a breakneck pace. The country has more than 70 per cent of the world's phosphate rock supplies, a crucial component of the fertilizers used to feed the world's huge – and expanding – population.
Read: World's most expensive fertilizers are sold in Sub-Saharan Africa; what needs to change?
Morocco's move from raw material exports to domestic value-added manufacturing is critical. Morocco faces significant hurdles due to the Covid-19 outbreak and the substantial supply chain disruptions that have ensued. 
Morocco's importance is expanding in the face of a global supply chain crisis, record food prices, and escalating food insecurity and famine in Africa and beyond. If Morocco successfully reverses Africa's rising tide of hunger, it will establish itself as a prominent geopolitical actor on the continent. 
Despite the optimistic expectations of Morocco's expanding worldwide clout due to its precious natural resources, the country faces considerable hurdles. 
Morocco is one of the countries most at risk of being devastated by global climate change, even though the country's existing water and energy needs are barely satisfied. Morocco's most desired product, phosphate-based fertilizer, requires enormous energy and water resources, which could deplete the country's already scarce resources.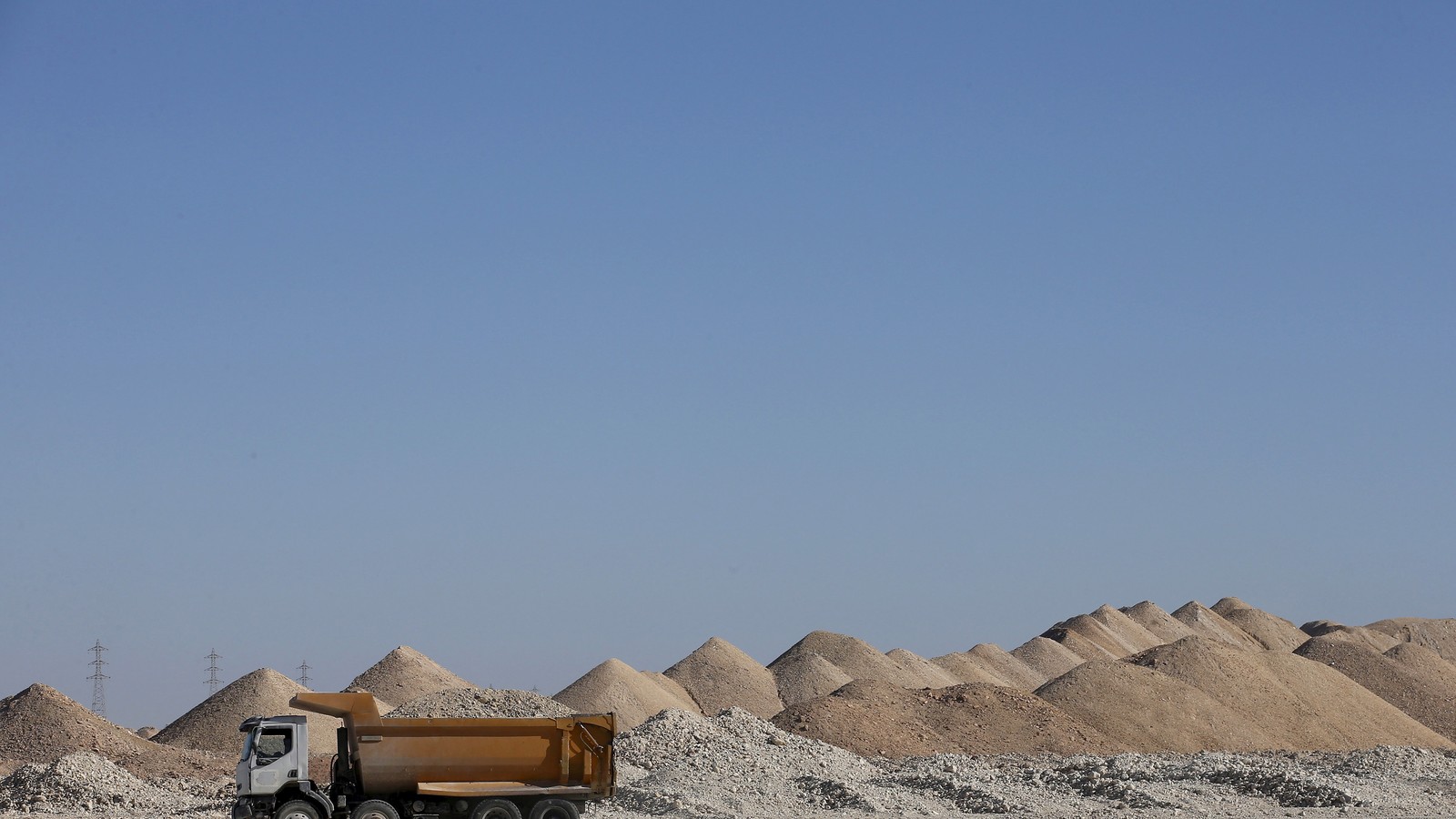 The problem is self-perpetuating since increased demand for fertilizers raises demand for water and energy, leaving communities with nothing. Morocco's phosphate sector already consumes 7 per cent of its energy and 1 per cent of its water. This vicious cycle may be exacerbated by Morocco's reliance on imports to create nitrogen, a critical component of fertilizers that requires natural gas to manufacture. 
Morocco, however, possesses the capacity to transform this potentially destructive cycle into a positive one. It can increase its water and energy capabilities by emphasizing green energy efforts, which will help drive a booming phosphate sector while maintaining adequate supplies for citizens and local agriculture. 
Morocco's future as a gatekeeper of global food supply chains will eventually rest on its ability to successfully transition to a low-carbon economy and boost the sustainability of its fertilizers industry. 
Steps to remedy the situation   
Morocco's largest enterprise, the state-owned phosphate and fertilizer conglomerate OCP Group, is already setting the standard for tackling some of the African continent's food security challenges. Joint ventures are rapidly expanding in major African regions. These include massive fertilizer facilities in West Africa's gas-rich Nigeria and Ghana. 
In East Africa, OCP is constructing a significant fertilizer factory in Ethiopia, which would enable both eastern and western Africa to benefit from Morocco's phosphate resources through collaborative ventures that leverage these countries' hydrocarbon resources. Morocco gains access to much-needed natural gas due to this excellent south-south cooperation while bolstering African food security and Moroccan soft power. 
The success of OCP Africa's holistic strategy highlights both the critical role of fertilizers in ensuring food security and the critical need to increase local participation in fertilizer manufacturing and food production value chains. 
OCP Africa has already accomplished incredible endeavours across the continent. OCP has increased agricultural production in the nations where it operates through sharing expertise and technology, supplying fertilizers customized to specific soil types in Africa, and establishing mutually beneficial collaborations.
Push for sustainability  
Despite Morocco's regional success, much of its potential is contingent on its energy and water policies. OCP's ambitious sustainability goals include achieving carbon neutrality by 2040 and total energy independence through renewable energy by 2030. Morocco's sustainable future demands enormous investment by the government and global partners.
Read: Morocco named top car manufacturing hub in Africa, beats South Africa
Morocco can wean itself off imported natural gas by creating green ammonia using renewable energy. Additionally, the country can become water self-sufficient through desalination plants and intelligent irrigation systems. Nonetheless, these aspirations necessitate immediate action, both in Morocco and beyond. 
Morocco's energy production must be massively increased. Green energy is required to power the country and operate a massive network of desalination plants, green hydrogen-generating, and phosphate and fertilizer manufacturing facilities. 
Morocco's ability to fulfil its function as a gatekeeper of global food supply chains will ultimately be determined by its ability to achieve a transition to renewable energy through expanding its renewable energy industry. 
Such expansion will require foreign investment, and analysts anticipate that foreign countries will flock to Morocco to invest and build ties. These investments present an opportunity for the United States and Europe to deepen their strategic engagement with Morocco.  
A shift in energy policy   
Morocco and Finland have inked an agreement aimed at enhancing their energy cooperation. The agreement was signed during a virtual conference between Lela Benali, Minister of Energy Transition and Sustainable Development, and Mika Lintilä, Minister of Economic of Finland, represented in Rabat by Pekka Hyvönen, Finnish Ambassador to Morocco. 
The agreement places a premium on the expansion of the collaboration, particularly in renewable energy. Additionally, collaboration opportunities will be discovered in the areas of energy efficiency, energy technology, the hydrogen economy, flexible energy systems, storage solutions, integration technologies, hydrogen and Power-to-X, and research and development. 
The two ministries will endeavour to expedite the formation of partnerships between bilateral agencies and businesses to execute cooperative initiatives in innovation, research, and development. 
Renewable energy, energy efficiency, and energy systems are critical components of a prosperous society. Finland has established considerable expertise in these domains, and it makes sense to foster this practical cooperation with Morocco. 
The report on energy cooperation agreed upon lays the groundwork for the bilateral partnership's future development. This is a critical instrument for strengthening networks between businesses, universities, and research groups and in developing bilateral trade and investment ties. 
Morocco is an intriguing market for Finland since it offers a geographical gateway to all of Africa's rising markets. Bilateral relations are excellent, and cooperation has taken place in various fields, including significant prospects in the energy industry. Hydro, wind, and solar energy generate increasing interest and economic prospects. 
Morocco is also interested in clean and renewable energy technologies, information and communication technology, waste treatment plants, and water treatment plants, all of which Finland excels at. Additionally, the agreement aims to boost Finnish investment in these sectors.  
Once these energy plans have been implemented, Morocco will be able to power through with its plans to be the answer to food security on the continent.
Read: Fixing Africa's agro-food systems. Will leaders get it right this time?