Transitioning from carbon fuels to greener energy sources for Africa was always a complicated process.
There should be a take on Africa's unique situation and prioritizing its development. 
There is a frequent criticism of conditionalities, attached aid, and impositions in North-South development cooperation for Africa.

 
The 26th United Nations Climate Change Conference of the Parties (COP26) has reinvigorated the conversation and rededication to managing the effects of climate change.  
Several actors, including governments, global companies, civil society, academics, and the research community, and others, have been urged to pursue green growth that is both sustainable and inclusive, with a strong focus on carbon neutrality/decarbonisation. 
The transition from carbon fuels to greener energy sources for Africa was always a complicated process.
Read: COP 26: Charting green energy pathways to secure Africa's sustainable future
Terms like "green growth," "green energy transition," "net-zero emissions," and "decarbonisation" have regained popularity in global development discourse as the world advances into a post-pandemic period. These terms imply the necessity for long-term economic recovery and overall improvement (human). There should be a take on Africa's unique situation and prioritizing its development.  
Firstly, greener carbon-neutral energy does not come cheap; given that Africa is mainly underdeveloped throws the equation out of whack. But the problem at hand is so drastic stakeholders need to reach a compromise. Asking Africa to stop using coal energy when it cannot afford to adopt green energy is not going to be attainable.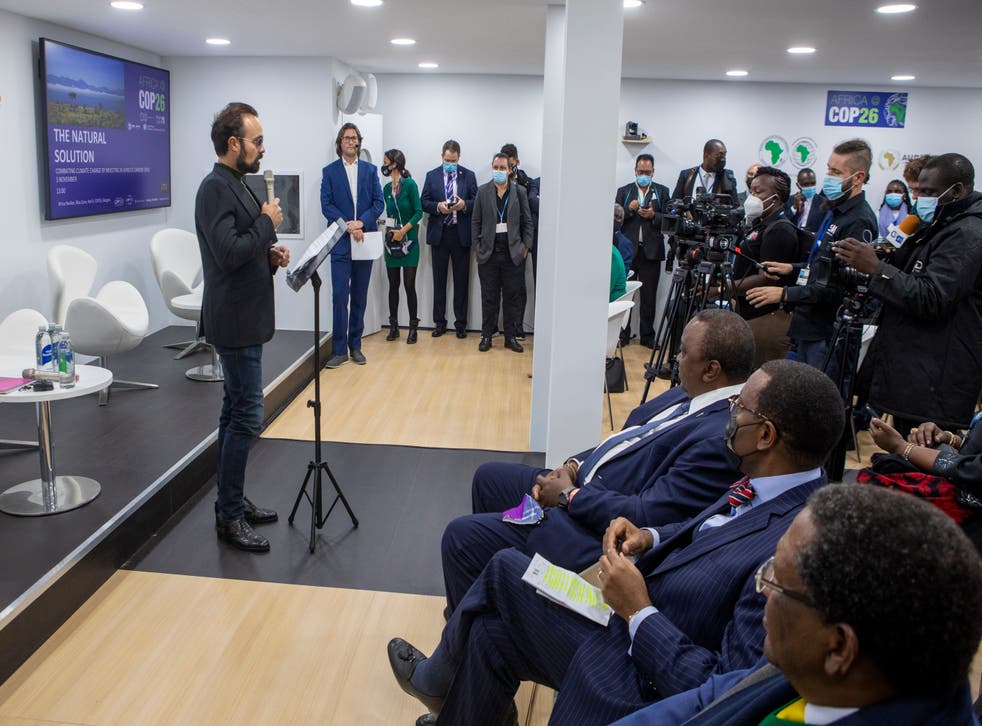 In practice, while partnerships are essential for development, the parties' nature, objectives, and interests are crucial factors in determining the outcome. Development partnerships are critical to addressing the global South's development concerns.
There is a frequent criticism of conditionalities, attached aid, and impositions in North-South development cooperation for Africa. 
The phrase has acquired some negative connotations because of the history and context of Africa's attempts to form development partnerships with the global North. Partnerships entail some degree of transnationality, as well as public policy goals and a network structure.
Since traditional interstate partnerships' central difficulties were on power relations or dominance, multi-stakeholder, public-private cooperation for accountability and legitimacy emerged. As partnerships are vital to the development, particularly in the developing world, it is critical to learn from past failures to improve development outcomes. 
A worldwide agenda
Joe Biden has been making climate change a priority of his domestic and foreign policies since becoming the 46th president of the United States. He has rejoined the Paris Agreement and boosted the US' National Determined Contribution (NDC).
He vowed to reduce US emissions by half by 2030 (52%) and enhance climate finance to vulnerable nations, among other things. While these initiatives are commendable, there are essential considerations to deliberate on, particularly with respect to Africa and the developing world. 
In the fight against climate change and growing carbon emissions, Biden and his Western counterparts may need to face the elephant in the room, according to some. As previously said, the problem—climate change and zero emissions—is a top priority for the US and other wealthy countries. These issues arise against the backdrop of industrialisation and progress, implying that their economies are [partially] ready for a shift. 
However, green technologies are not public commodities, and the private sector requires time, resources, and capital to develop solutions that appropriately address such issues and aid in a smooth transition. Even at home, there is opposition to Biden's ambitious climate pledges. How much more so in sub-Saharan Africa? 
One may argue that Biden's and his colleagues' plan favours transitioning. Given that Africa feels the effects of climate change, adaptation and, by extension, the need to move to more efficient energy sources. Navigating these spectra successfully takes time, resources, and political will.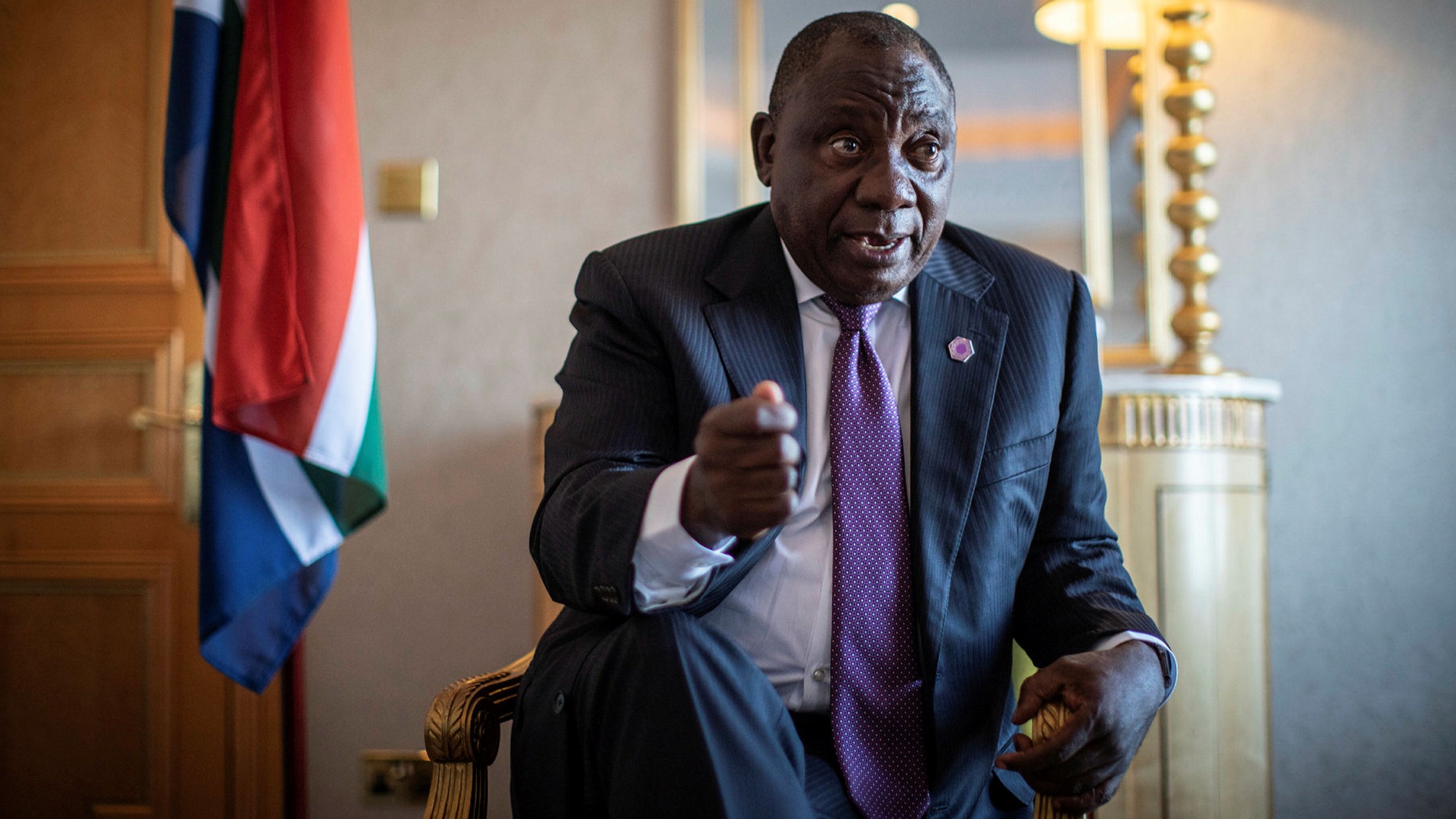 Partnerships for the environment and unequal power relations 
President Cyril Ramaphosa of South Africa identified plans to boost the share of renewable energy generation [and consumption] by 2030, resulting in a reduction in the country's emissions beginning in 2025, during Biden's climate summit on April 21, 2021 (as opposed to the initial 2035 timeline).
Read: What World Bank's $1.15bn really means for Tanzania
A delegation of officials from the US, the UK, France, and Germany gathered in South Africa in September 2021 to discuss and [perhaps sign] an agreement that would begin the shutdown of the country's coal-fired power facilities as a catalyst for the transition to green energy systems. 
Without a "shock absorber", such decisions would have disastrous consequences for South Africa's economy. The country's power utility, Eskom, relies heavily on coal to generate and distribute electricity to its constituents.
Electricity is critical to South Africa's productivity and capital development because it is one of Africa's most developed economies. Due to inadequate plant maintenance and corruption, the utility has struggled with power delivery, resulting in rolling blackouts in 2020 and 2021. 
Ramaphosa revised the Power Regulation Act to allow independent power producers (IPPs) to engage in the electricity market, which will help to alleviate the strain. Despite this, energy remains a state-supplied public good.
The cost of shutting down coal-fired plants and importing green technologies from these nations to raise renewable energy in the consumption mix would be high, with the end-user bearing the brunt of the burden. 
Currently, South Africa is having difficulty creating jobs, with unemployment reaching 34.4 per cent this year. The country needs to overcome structural concerns that could hamper the effective use of loans for a successful transition. 
While green technologies will provide jobs, it is crucial to consider to whom such jobs would go. Factors like colour and gender influence the skilled-to-unskilled worker ratio. Furthermore, plant closures would result in an oversupply of individuals with little to no experience operating or managing green energy technologies on the employment market. 
As a result, in addition to the other development challenges, the stretched government coffers need raising to address the country's domestic development objectives and expenditure on reskilling its workforce. Borrowing money will be necessary, sustaining the vicious cycle of reliance (and debt) on core countries generating the technologies required for Africa's transition.
Wealthy countries like the US, the UK, France, Germany, and the European Union are committed to providing South Africa with R131 billion in loans to help it transition to a low-carbon economy and a climate-resilient society.
While Africa is on the verge of a shift, it should proceed appropriately for the continent. In this era of green development partnerships, African countries bear responsibility for avoiding the ills/similar effects of structural adjustment programmes. This would entail developing the required capability at home for adaptation and making efficient use of the resources made available through the partnerships.
Read: 2021 Africa Industrialization Day: Bracing for a Green Industrial Revolution