While it's easy to blow through your holiday savings in a flurry of shopping, what if you could turn that spending into some more cash?
As a salaried employee, you are entitled to paid leave during this time period, but you might use it to your advantage and become your own boss by maximizing and capitalizing on the break.
Is that good?
Read: Christmas vacations in Kenya on a budget: 8 Suggestions
Some ideas to test your business acumen and see if you can change your fortunes are provided here.
Photography
Taking pictures is a pastime for many people, and you may be one of them. This is a great time of year to be a photographer because people want to remember their vacations, their meals, and their celebrations through their photographs.
As far as events go, weddings are among of the most popular throughout this season, so if you get a chance, make the most of it.
However, if you're passionate about photography and have enough proof to convince people getting married, you may be able to secure an invitation to be the official wedding photographer. If you want to get business, there's no danger in doing so.
Baking cakes.
This is the busiest time of the year for bakers. This is because most of their services are needed and thus they can charge higher fees for them.
For those who have perfected the skill of making delicious cakes that create a lasting impression, you could be the one who makes a little extra buck while you're not working for your employer…
Your friends and associates could be a good test of your baking skills during this time period. Is it possible that you have found your calling?
Snacks
Selling snacks isn't for the faint of heart, but if you're determined to succeed in life, nothing is impossible.
Travelling during the holiday season might be a great source of extra money while you're on vacation.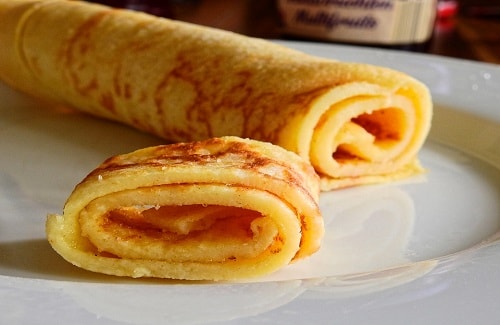 Strategically place yourself at a high-traffic area where your snacks can be sold. Do not neglect to account for seasonal variations, such as cold items in the winter and hot ones in the summer.
Cleanliness is key to retaining consumers, therefore make an impression, stand out, and provide a unique service that no one else can do. It's more like getting a double dosage of affection…
Decorations
There's no denying that Christmas décor is all the rage this time of year, but it does not come free.
You can supply the Christmas decorations that people for the festivities. Balloons, light fixtures, flowers, and even pieces of art can be used as decorations for parties and other occasions, as well as in the home.
Be familiar with your target audience and provide them with something that they won't soon forget about. Once your clients are satisfied, you could just become their supplier for all things related to service.
Having a clothing shop
Every now and then people get the opportunity to buy new clothes, but it's not every day that they get the chance.
As long as what you have is needed by someone, it doesn't matter if it's new or second hand.
With the spirit of the season in full swing this time of year, it's easy to transform your look with just a few simple modifications. Knowing your market and meeting its demands is all it takes.
MCeeing
Event moderators (MCs) are in high demand this season, so why not become one and earn money while doing so?
For example, you could bring out your best self at family reunions, weddings, church, or other community activities. For starters, don't charge as much as the established MCs, but make sure you get your foot in the door so you can gauge whether or not Emceeing is something you want to pursue.
The only thing keeping you from trying new things in the workplace is your own lack of confidence. Spending your money around this time of year is a waste of time.
Did you find something you can do for that extra buck this festive season? If so, let us know that you did and how it goes!
Read: The US$130 Billion opportunities in digital skills in Sub-Saharan Africa