Gone are the days where an eight to five job was the order of the day.
Millennials have flipped the script and are pursuing careers we never thought would be regarded as being sustainable.
This trend has now landed on the shores of South Africa where young people are breaking out into new career paths. 
One such career path is Forex Trading. I am sure you have come across flashy social media posts with young, rich and trendy individuals in luxurious settings. This type of individual drives the latest German automobiles are draped in designer brands and eat at the trendy places in town. Welcome to the life of South African forex traders and we are going to take a look at the top 10 richest Forex Traders in South Africa. 
Jabulani Ngcobo
Jabulani Ngcobo is a charismatic socialite and is known as Cashflow in his circles. This popular businessman appreciates the finer things in life and is not afraid to flaunt his wealth. He has become extremely wealthy from Forex trading and doesn't look like will be slowing down any time soon.
Simz D' Mandla
Simz D' Mandla comes from Tembisa, a small town in South Africa and his peers were dismissive of him since they thought he would not succeed in the forex trading world.
Before he got to where he is today, he dabbled in different jobs including selling jeans and being a barber at one point.
He has proven the naysayers wrong and now owns Trade4Africa.org in addition to being a wealth coach, and an angel investor, among other activities. He is among South Africa's youngest multimillionaires.
Ref Wayne
Ref Wayne is also very wealthy and as a result of that, he has shown us this by many luxurious cars he has. In addition to that, he has just been in this business since 2011 and he is also one of the top 10 crowd pullers in South Africa. Moreover, Wayne is also the author of 'The art of trading and Armageddon'. He has also inspired lots of people with his articles, especially the articles on 'How to overcome haters' and 'how the internet of things affects us.
Sandile Shezi
He is one of South Africa's youngest forex millionaires. Don't just think that he was born rich because he is far from that. Do you know that he has actually lived on the street for years? And as of 2019, he was 26 years old. At the University of Technology (DUT), he obtained a national diploma in public relations and applied communications.
Louris Tshakoane
He is also one of the top 10 richest forex traders in South Africa. He is currently the CEO of 'Undercover Billionaires International' which is a forex company. At the age of 16, he was given training equipment worth $200,000 to open a community gymnasium called Botho Gym by Sir Richard Branson who is a millionaire. Louris Tshakoane has a very famous father that is why he is generally referred to as Lousi Tshakoane Jr.
Shaun Benjamin
He says that he made his first million at 21.
Shaun dropped out of school twice which led to his forays in the forex trading world. He quit his job to found the Benjamin Forex Academy.
George van der Riet
Born and raised in Cape Town, South Africa, George has through the years worked for banks and financial institutions where he has been able to gather experience as a forex trader. He and Sandile Shezi founded the Global Forex Institute which aims to help young South Africans get more knowledge and skills about the financial market.
Successful female forex traders in South Africa
Neliswe Masango
She is the director of the Forex trading company Bear Run Investments. Neliawe is not just beautiful, she is also hardworking which has earned her to be recognized as one of the best female richest forex traders in South Africa. Her intention initially was to become a neurosurgeon but later in life, she develops a strong love for finances and investments which made her study entrepreneurial management. However, she did not finish the course. She later went into learning how to trade.
Paballo Nkwe and Danielle Lester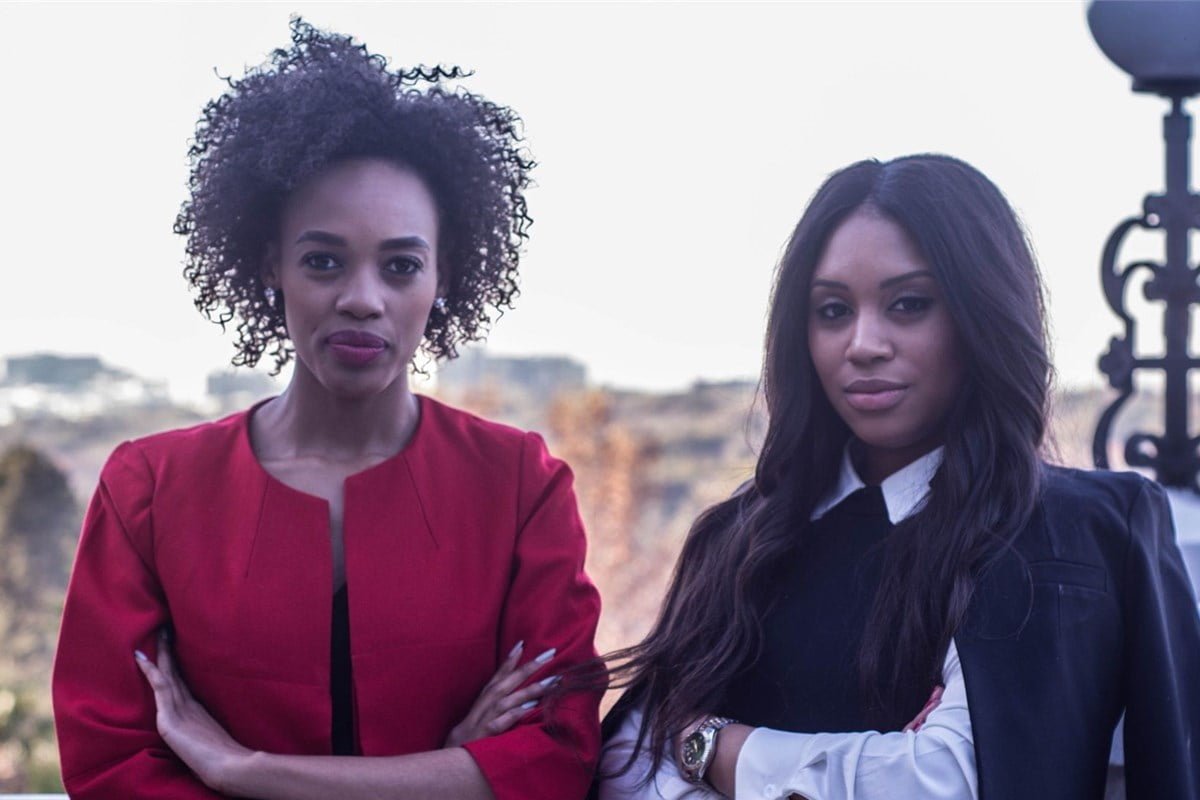 These two ladies are in their early 20s and they own a joint company together namely 'iSelect Wealth'. They are among the richest forex traders in South Africa. Apart from being successful business owners, they also mentor individuals, and equally advise companies and how to trade profitably in the investment market. Teaching is also part of their thing as they even visit the women in South African Universities to teach them all that they need to develop their financial intelligence.
Can I become a millionaire from forex trading?
The amazing fact about these successful and young forex traders in South Africa is that these people are determined and focus. They never give up on the trading business which in return, yield great profit for them and made them among the richest people in South Africa. Below is the list of these millionaires.
This is one of the most frequent questions people normally ask. You can either choose to be a millionaire or not. The choice is actually left to you. You can simply discover that by learning from this article: list of successful South African forex millionaires.
Conclusively, these people that we have mentioned in this article are the top richest forex traders in South Africa. They are all successful and famous.
Read: Forex Trading in South Africa, what you need to know