In a statement issued today, the United Arab Emirates [UAE] flag carrier Emirates has announced its plans to Increase flights from South Africa to 28 weekly flights starting next month.
This is good news to investors, business community and tourists as Emirates will provide more options for those wishing to visit Dubai or travel to one of the airline's other 120 destinations across the world.
Furthermore, IATA's latest world transport statistics showed that Emirates was the largest airline in the world during the unprecedented year of 2020. Over the 12-month period, the UAE national airline carried 15.8 million passengers.
While still a far cry from the numbers of 2019, Dubai-based airline Emirates handled nearly 1.2 million passengers at its hub over July and August.
This is close to triple the digits of 402,000 customers during the same period in 2020. Meanwhile, the airline has used the incentive of the pandemic to increase its contact-less options throughout its hub airport.
On one of its daily flights to Johannesburg OR Tambo International Airport (JNB), Emirates will deploy its iconic Airbus A380 aircraft.
As well as the two daily flights to Johannesburg, Emirates will also offer daily flights to both Cape Town and Durban. The additional UAE to South Africa flights will commence starting October 31, 2021.
Emirates to offer two daily A380 flights
Emirates will serve Johannesburg with two daily Airbus A380 flights come next year, January 1, 2022. By deploying its flagship, customer-favorite aircraft, Emirates will allow South African's to experience the airline's award-winning service.
With Dubai now fully open to tourists and with many countries around the world welcoming South African's without the need to quarantine, Emirates has seen a surge in demand for seats.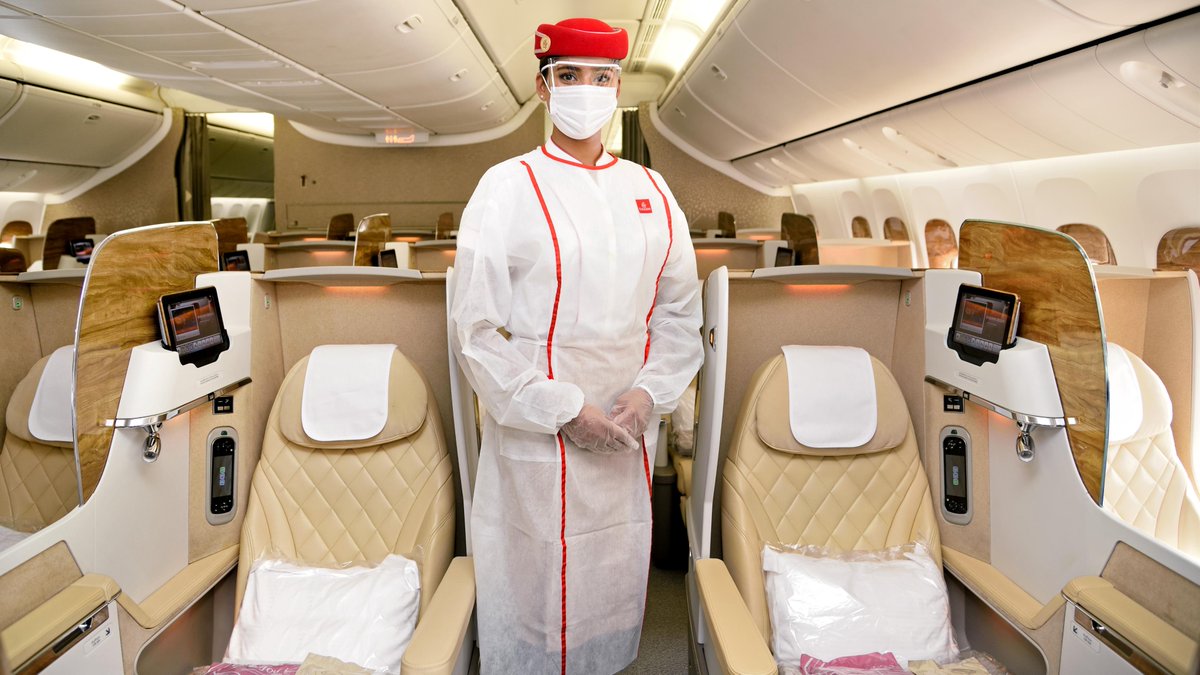 Emirates is also committed to helping support a recovery in the South African tourist industry by enhancing connections for people wishing to vacation in South Africa.
South African's visiting Dubai must show a negative COVID-19 polymerase chain reaction (PCR) test with a QR code issued within 48 hours of the sample being collected.
Passengers arriving in Dubai from South Africa must also present a rapid PCR result with a QR code taken at the departure airport within six hours of leaving the country.
Once passengers from South Africa arrive in Dubai, they will be required to take another COVID-19 PCR test at Dubai International Airport (DXB). Passengers transiting through Dubai must complete all the requirements required by the authorities at their final destination.
Expo 2020 to start next month
Since Dubai reopened to business and leisure travelers in July 2020, the Emirate has welcomed over four million visitors. With Dubai Expo 2020 scheduled to start October 1, 2021, Dubai is busy preparing to welcome thousands of visitors. People coming to Dubai for the Expo will experience futuristic installations, next-generation themed pavilions, and a daily program of fun and exciting events.
Due to the pandemic, Dubai canceled last year's Expo and has scheduled it to run from October 1, 2021, until March 31, 2022.
With the revival of a new and exciting South African Airways scheduled for September 23, 2021, Emirates is geared to renew its strategic partnership with the new South African national flag carrier.
Emirates strategic partnership with South African Airways dates back to 1997 and was the first-ever codeshare that Emirates signed with another airline.
Emirates and SAA had an extensive network
Before the arrival of the COVID-19 pandemic, Emirates and SAA had a collaborative network that comprised 110 destinations.
ALSO READ: Inside Rwanda and CAR agricultural cooperation deal
This allowed passengers on both airlines to have an optimized experience while earning reciprocal frequent flyer miles. Plans are currently underway to enhance and expand the ability for passengers to book connecting flights on both airlines with a single itinerary once more.
With the renewal of the partnership with the new SAA, Emirates is strengthening its position in Southern Africa to four codeshare partnerships which, along with SAA, include Airlink, Cemair, and FlySafair.
Accelerated biometric roll-out
Emirates says it has implemented a number of investments that have allowed it to facilitate travel over the past year while enhancing customer experience.
One such investment is the accelerated roll-out of digital innovations, including the implementation of biometrics.
Following a testing program in 2019, the airline has fast-tracked the application of the technology and now has over 30 biometric cameras in operations across its hub at Dubai International.
Emirates said that over 58,000 customers have used the system to access the Emirates lounge, and over 380,000 people have used it for biometric boarding to date.