Following the trade deal signed late last year to strengthen Kenya-UK commercial ties, the construction industry is anticipated to be one of the sectors that will benefit the most. 
Despite the Covid-19 pandemic beating down many sectors and delaying their recovery, growth in real estate and construction activities came in at 5.3 per cent and 16.2 per cent, respectively, compared to 5.5 per cent and 6.6 per cent growth in Q3'2019. 
During his visit to Kenya in January this year, British Foreign Secretary Dominic Raab announced that Kenya is expected to receive at least Kshs 8 bn ($72.9 million) from the United Kingdom to finance the construction of approximately 10,000 affordable houses through Acorn Holdings, a local real estate developer.
There is immense potential in the construction sector since Kenya has a huge housing deficit, especially in urban areas.  Due to the shortage, many households are exposed to a number of health dangers brought about by congestion including breathing problems and now the pandemic which has led to the demand for adequate social distancing to avoid infections and spreading the virus. 
For many Kenyans in urban areas, the reality is that observing social distancing protocols is almost impossible since they are crammed in small land areas overcrowded with communities living closely together. 
The construction sector has more promise including in the retail sector despite the fact that many malls are either under-occupied or have no tenants. With the online market space gaining popularity, what cannot be seen in the malls can instead be stored in the same buildings if adapted to become warehouses. 
Already, developers like Tilisi Logistics Park (TLP) are offering investors parcels of land where light industrial and logistics developments can be put up in a clean and organised environment with ready infrastructure. 
These projects are supported by facilities such as public service vehicle lay-bys, a petrol station, localized shops and canteens to serve those who work in or visit the TLP. 
Africa Logistics Properties (ALP) broke ground on their ALP West development in June 2019 having bought 49 acres of land to develop Grade A warehousing which became officially operational from October 2020.   
According to the company, the TLP is now 70 per cent sold.  Overall, Tilisi has a 120-acre mixed-use site comprising residential, commercial, medical and educational uses. 
Local developer Chigwell Holdings Limited purchased 47 acres in the development and is expected to build residential units targeting middle-income earners. 
With such a setting where people can live and work, the real estate sector developers have to think beyond the usual apartments, luxury housing and shopping malls among others to ensure that they remain attractive and profitable in the long run. 
In the mainstream mall setting, Giordano, a Hong Kong clothing retailer, opened its third store in Nairobi while French retailer Carrefour launched a new mobile application that is expected to enhance the online shopping experience for its Kenyan customers. Naivas Supermarket has also this year announced opening its 70th retail store in Kilifi. 
Giordano's two other outlets were opened in 2020 as the retailer seeks to capitalize on the growing Kenyan luxury-goods consumer market. The decision to open the branches are due to the strategic positioning of the malls with affluent neighbourhoods hosting middle to high-income earners with relatively high purchasing power, good infrastructure and high footfall into the mixed-use development. 
Carrefour's mobile phone application is intended to provide the supermarket's customers with a seamless shopping experience while focusing on convenience by giving them the opportunity to quickly and conveniently purchase items through a digital platform. The MAF (Majid Al Futtaim) application is expected to offer more than 8,000 items including groceries, fresh-food and household products among others. 
The step taken by Carrefour signals the growing popularity of e-commerce and reduced demand for physical shopping spaces as businesses scale down in the wake of the Covid-19 pandemic. 
With the 8.6 per cent growth in internet subscription rates according to the Economic Survey 2020, retailers are embracing online shopping even as mobile wallets gain popularity making online shopping more convenient.  
With such developments, this means that the real estate sector in Kenya still has more room for growth but this is in some areas and not others. 
In February, a report by a property development firm, HassConsult showed that satellite estates that host some of Nairobi's workers registered a substantial increase in rent rates in late 2020 due to demand by households who had to move from middle-class neighbourhoods as a result of the Covid-19 pandemic's economic fallout. 
The survey by HassConsult indicated that these satellite towns recorded rent rises ranging from 3.4 per cent to 8.1 per cent. 
As effects of the pandemic continued to bite through the year and into 2021, rents in most Nairobi suburbs declined as tenants who were paying high rents in these areas moved to other areas for affordability. 
With this, the owners of these suburbs have had to reduce their rents to avoid the losses occasioned by the flight. Research shows that many residential buildings are being left vacant with the consequences being lost revenues for owners. In addition, construction in these areas has slowed down while those in affordable brackets are recording a boom.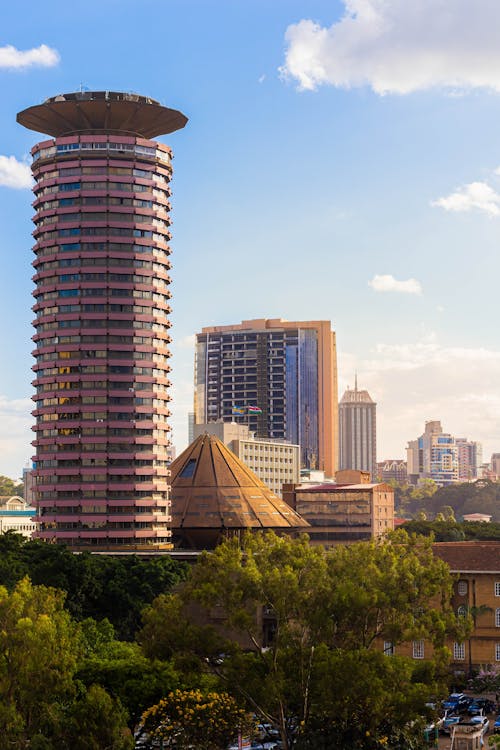 Kenya's investments management firm Cytonn notes that even though the latest GDP figures point to a recession, there was a marked improvement during the quarter in some of the sectors including construction and real estate. 
The firm notes that the growth in Q3'2020 was supported by increased development activities on the affordable housing front by both the government and private developers and the gradual reopening of the economy.  
Additional evidence of growth in the real estate and construction sector is the 23.5 per cent increase in the volume of cement consumed from 1.5 million metric tonnes in Q3'2019 to 1.9 million metric tonnes in Q3'2020. 
Cytonn projects the continued entry and expansion of local and international retailers to support the performance of the retail sector but the growing focus on e-commerce is expected to negatively impact the sector exacerbating the reduced demand for physical retail spaces in the wake of the pandemic. 
While this is a new reality for many developers, the silver lining is in the need for these retailers to warehouse their products. This means that there has to be an innovative approach to how business premises come up. Instead of focusing on malls, whose growth has slowed down significantly, retailers can now look at how to make their products available whenever they are needed so that they can continue growing. On the other hand, developers have to rethink the services they offer by ensuring that their properties are well suited to be adapted to whatever the retailer needs if the sector is to remain relevant in the e-commerce age. 
Looking ahead, Kenya's real estate and construction sector remain attractive since there is a lot of potential in hitherto underdeveloped areas as there are many more areas that are yet to be adequately serviced or covered by the retailers. 
As we see with Tilisi, the construction sector is now outbound from the urban areas as services are taken closer to the people. 
This is pegged on the government's planned spending on infrastructure where Treasury has proposed an allocation of Kshs 200bn ($1.83mn) to the State Department of Infrastructure, which is in charge of developing roads, railways and other infrastructure.  
The proposal is expected to increase the budget allocation to the infrastructure sector by 16.0 per cent from Kshs 172.4bn ($1.57mn) allocated in the financial year 2020/2021. The current budget allocation was the lowest in the last 10 financial years and this was mainly due to the expected revenue shortfall due to the Covid-19 pandemic which prompted diversion of funds towards the mitigation of the pandemic. 
In Kenya, roads development remains essential to opening sectors that are key to growing the economy including real estate and construction.