Kenya is among some eight countries that the United Arab Emirates (UAE) wants to deepen trade ties with, even as it pushes to grow its status as the Middle East commercial hub.  
According to a report filed by Reuters on September 14th, the Gulf State said it wanted to strengthen trade and economic ties with countries including India, Britain, Turkey, South Korea, Ethiopia, Indonesia, Israel and Kenya.  
The Minister of State for Foreign Trade, Thani Al Zeyoudi told the publication that UAE would pursue bilateral issues that include trade, foreign direct investment and sectors such as tourism.  
In terms of oil, UAE is Kenya's major supplier of oil. For instance, in 2019, oil imports from the UAE stood at KSh116.9 billion ($1.2M) in 2018 compared to KSh108.6 billion ($1.0M) in the previous year.  That year, however, Saudi Arabia overtook UAE as the leading source of Kenya's oil imports, according to data by the Kenya National Bureau of Statistics.  The country is however trying to double its non-oil trade and investments with Kenya. 
As of 2019, data by the World Integrated Trade Solutions revealed that Kenya's product imports from UAE included consumer goods as the leading type of import, followed by fuels, intermediate goods, plastic, capital goods and machinery and electrical items in that order.  
For Kenya, UAE is its main market in the greater Gulf Cooperation Council (GCC), a market that is comprised of Kuwait, Oman, Qatar, Bahrain, Saudi Arabia and the United Arab Emirates, according to data by the Kenya Pavilion Director for Expo Dubai 2020.  
World Integrated Trade Solutions lists intermediate goods, stone and glass, vegetables, consumer goods and raw materials as UAE's top product imports from Kenya in 2019 in that order.  
Commenting on Kenya as a trading partner the Dubai Chamber says the country is a market of strategic importance for both Dubai and the Chamber.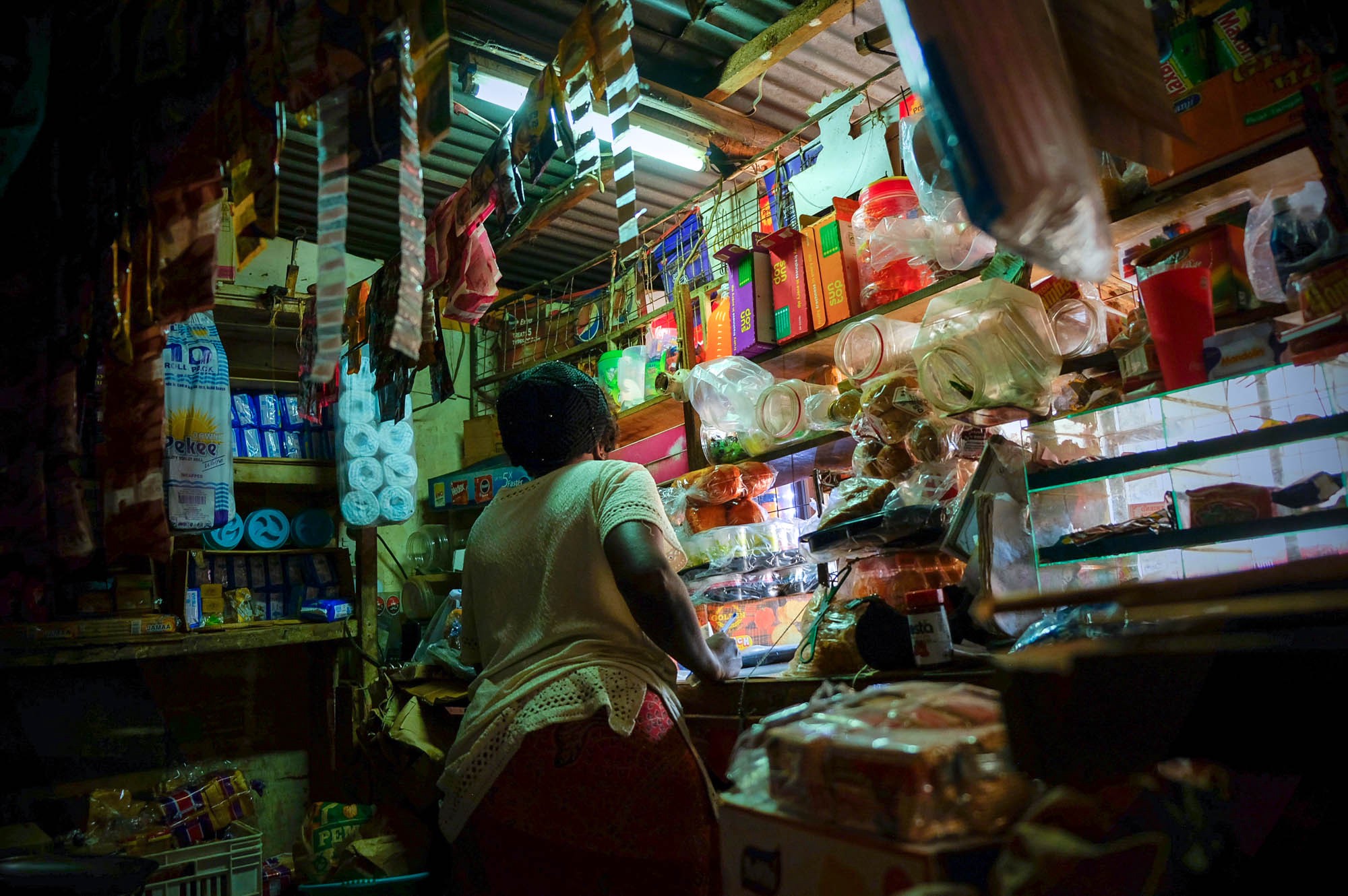 "Since we opened our Kenya office in 2016, we have seen a dramatic improvement in bilateral business relations. Non-oil trade between Kenya and Dubai continued to climb to reach US$1.4 billion in 2018," the Chamber noted.  
Additionally, the number of Kenyan companies registered with Dubai Chamber is now over 300.  
The Chamber reveals that the growth has been supported by several key factors such as the expansion of direct flights between the UAE and Kenya, as well as strategic cooperation agreements, which have been signed in recent years. 
Companies from UAE that are already making a name for themselves in Kenya include Dubai-based conglomerate Majid Al Futtaim, which operates the Carrefour franchise that has been rapidly expanding in Kenya.  
In August, for instance, the firm opened its 14th outlet in Nairobi's Embakasi area, in retail space previously occupied by Choppies Supermarket, a Southern African retailer that was exiting the Kenyan market.  Carrefour has been on an aggressive expansion spree having opened five branches in 2021 taking on local rivals such as QuickMart and Naivas which have each opened four and six branches in 2021, respectively.  
Also operating in the country is Dubai asset managers Investbridge Capital who partnered with Centum Investments and Sabis Schools to build a chain of international schools in Kenya as well as neighbouring countries.  The companies have come together with a plan of establishing elite international schools, with the first project, which will be based in Kiambu County, already being underway.  
According to a report by Business Daily, the planned school places the partners in direct competition with key international schools in the country among them German School, Potterhouse School and St Andrews Turi among others.  
Other major companies from UAE that have operations in Kenya include the Dubai Islamic Bank Kenya.  The operationalization of these businesses falls into place with UAE's vision of working in the country.  
In 2017 for instance, the Dubai Chamber President and CEO Hamad Buamim said that UAE was still seeing a lot of investment opportunities in the infrastructure sector, as well as agriculture.  Buamim said that the country was also focusing on the digital economy in Kenya where the telecommunications sector is providing local solutions to human challenges.  "Investors from the UAE do not mind putting in money into something that can grow very fast," he said.  
Working with Kenya 
In a bid to sweeten the Kenya-UAE relations, the UAE said earlier that small and medium enterprises from Kenya are welcome to the Gulf state, adding that those setting up in Dubai are eligible for a two-year rent-free workspace.  
The deal is part of the global entrepreneur programme, which targets logistics and transport, travel, tourism, construction, real estate, education startups and small businesses, according to the Business Daily. 
"The companies will also benefit from two-year visas, subsidized urban living, service providers special rates and business setups," Business Daily wrote.  
Trade Relations with Africa 
The pursuit of Kenya is not isolated as the UAE has also been wooing other nations on the continent.  In 2017, Abdullah al-Saleh, the undersecretary for foreign trade and industry at the UAE Ministry of the Economy told Reuters that while the country had already established close ties with North Africa, in part through shared culture, language and religion it still wanted to work with Sub-Saharan Africa.  At the time, al-Saleh said the reforms that were being implemented across many Sub-Saharan African countries were very attractive for the UAE.  The Minister said there was potential for greater trade and investments with countries including Kenya, Ethiopia, Tanzania, Namibia, Angola and Mozambique.  
"The growth is there in these markets and there is big demand for services and goods," al-Saleh said. "What we need to do is connect our business community with business communities in these countries." 
Dubai Expo 2021 
These developments come even as the UAE looks to the upcoming six-month multibillion-dollar global innovation fair to grow its bilateral relationship with Kenya and the various countries around the world.  
The fair is set to be the largest such event ever staged in the Arab world and is expected to attract some 24 million visitors, despite the ongoing coronavirus pandemic.  
Data by the Kenya Pavilion Director for Expo Dubai 2020 indicates that over 60 Kenyan exhibitors have signed up to sell their products through the World Market Initiative, and hope to use the platform to create job opportunities. 
"The exhibition will also pave the way for East Africa's richest to introduce new products such as textiles and honey, which will be showcased in the much-hyped World Expo Dubai 2020," the Pavilion's Director Austin Macheso said.