Nigerian fintech startup Kuda bank has announced its plan to expand into more African countries.
This comes after the fintech raised $55 million in Series B funding. According to the bank, it will also use the raised funds to launch new product offerings for its Nigerian market.
The funding was made at a $500 million evaluation.
Investors
The round was co-led by previous investors, Valar Ventures and Target Global with other investors including Japan-based Strategic Business Investor (SBI) Investment and past angel investors also participating.
In March this year, Kuda which aims at providing a modern banking service for Africans and the African diaspora picked up $25 million in a Series A  led by Valar Ventures, the firm co-founded and backed by Peter Thiel, with Target Global and other unnamed investors participating.
First backing
The March funding marked the first time that Valar, which has invested in a number of fintech startups, including N26, TransferWise, Stash and, BlockFi and BitPanda was backing an African startup.
Also Read: Nigerian healthtech Field Intelligence expands into new East, West Africa cities
With a $1.6 million pre-seed raised in September 2019 and a $15,000 pre-seed in 2018, its total raise comes to $91.6 million.
What Kuda provides
Kuda currently provides services for consumers to save and spend money, and it recently introduced overdrafts (essentially revolving credit for individuals).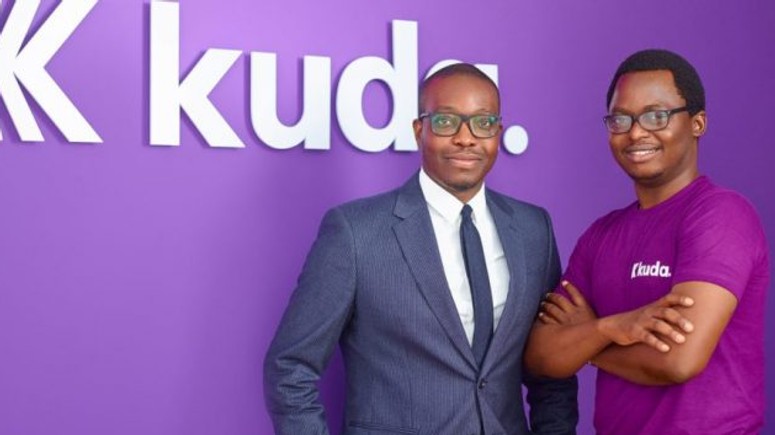 The company said that the plan is to use these new funds to continue expanding its credit offerings, to build out services for businesses, to add in more integrations and to move into more markets.
Incorporation of Kuda
Kuda was incorporated in 2018 as Kudimoney, and later changed its name to Kuda just before its $1.6 million raise in 2019.
It is the brainchild of co-founders Babs Ogundeyi and Musty Mustapha, CTO, and was founded as a lending platform before transitioning into a digital bank.
Registered users
Kuda now has 1.4 million registered users, more than double the number it had in March when it had 650,000 registered users.
The Series B round, according to reports, was relatively fast as the company was not actively looking to raise money.
Banking services
According to Ogundeyi, Kuda's initial business model was built around providing banking services to people who still held accounts with incumbent banks. But this is gradually shifting as more people are paying in and out of their accounts.
Kuda Bank Overdraft
Although he does not state the countries where Kuda would launch, he hints that its latest product, the Kuda Bank Overdraft is a sign of things to come.
"It's a unique product, an overdraft that we pre-qualify the most active users for," he said.
Kuda Overdrafts come at a low daily interest rate of 0.3% (of the amount you borrow).
In Q2, it qualified over 200,000 users and pushed out $20 million worth of credit. With a 30-day repayment, he said, so far, default has been "minimal" because of the company's approach.
Also Read: Airtel Africa's profit soars to $142 million in June quarter
According to Andrew McCormack, a general partner at Valar Ventures, says, Kuda is their first investment in Africa, with their confidence being upheld by its rapid growth in the past four months.
The funding is coming on the heels of very strong growth for Kuda, which is co-headquartered in London and Lagos.