Green finance has remained a colossal impediment that has thwarted the fruition of a decarbonized Africa and the inculcation thereof, of clean energy as a major driver of development with the ultimate goal of greening the continent whose future hangs in the balance should the climate change quandary be dismissed.
Beyond the shadow of a doubt and as anticipated, lengthy discussions revolving around green finance ensued at the COP 26 is a major roadblock towards the uptake of renewables. Long-term strategic measures to break this barrier were expected to be formulated towards a prosperous greener future for the continent.
The role of sustainable finance in scaling up efforts to achieve the UN's Sustainable Development Goals (SDGs) and Africa's agenda 2063 must assess and identify subsequent opportunities for catalysing finance flows into key sectors.
Read: AFDB scaling up climate financing
Globally, green finance is rapidly blossoming but only a small fraction of global climate finance flows is in fact directed towards Africa having not succeeded as much as other regions of the world in mobilizing the funding needed to implement climate-smart initiatives. A recent International Monetary Fund (IMF) study revealed that a funding gap of at least half a trillion US$, would need to be closed by 2030, for low-income developing nations, which is inclusive of most African countries.
The UN predicts that Africa will be one of the most severely impacted regions in the world by climate change, marked by declining agricultural yields, massive food insecurity, widespread water stress, malnutrition and a host of other severe signs.
Africa contributes only 4% of the world's greenhouse gas (GHG) emissions, yet suffers the worst impacts of climate change, being one of the vulnerable regions in the world. The fact that Africa is lagging behind in terms of industrialization and development exacerbates the situation; because the continent cannot afford to follow the same route pursued by developed nations towards economic prosperity.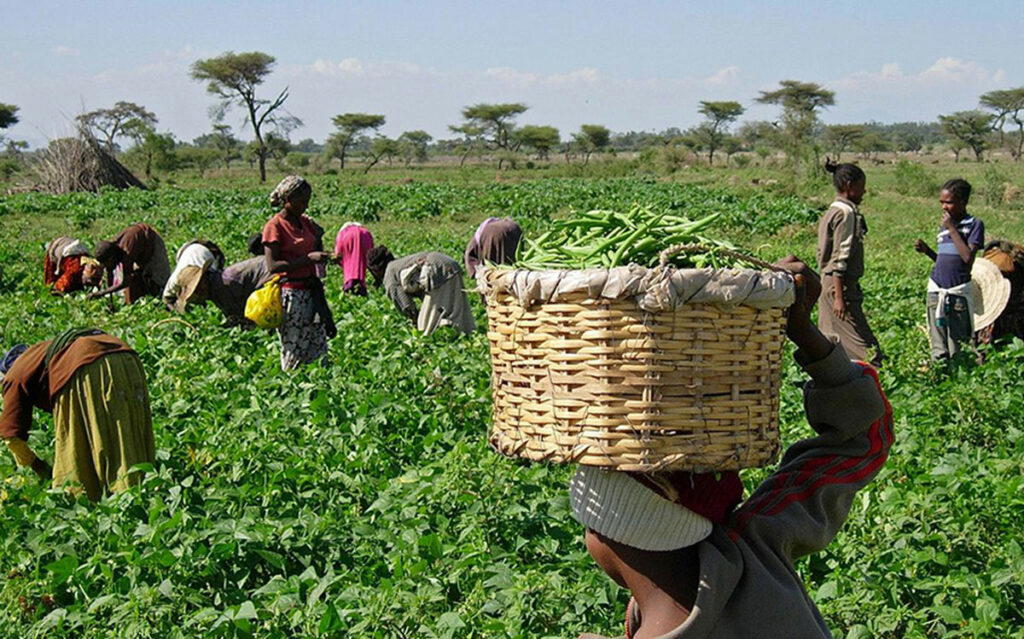 However, this simultaneously provides a chance for the continent to avoid future costs by side-stepping the expensive transition from fossil fuels to renewables, that the developed world is having to navigate and instead build a low carbon manufacturing sector from the ground up, according to the recently released Africa green manufacturing crossroads: Choices for a low carbon industrial future report by Mckinsey.
UNEP has been working with countries, financial regulators and finance sector to align financial systems to the 2030 SDGs; identifying key work areas on green finance, which include: promoting public-private partnerships of financing mechanisms such as green bonds, capacity- building of community enterprises on micro-credit and supporting the public sector on creating enabling environments. African Union's (AU) Agenda 2063: The Africa we want stipulates under its goals that Africa should take full responsibility for her development goals, through African capital markets, development assistance and fiscal systems and public sector revenue. In tandem, this is aligned to the UN's 17th SDGs on strengthening the means of implementation and revitalizing the global partnership for sustainable development.
The scope of green finance is broad and encompasses initiatives taken by both public and private entities such as financial institutions, governments and international organizations in developing and supporting sustainable impacts through key financial instruments which lay the foundations of sustainable business models and investments.
Projects that fall under the green finance umbrella include the reduction of industrial pollution and lowering the carbon footprint, climate change mitigation, biodiversity conservation, promotion of renewable sources of energy plus energy efficiency, circular economy initiatives, sustainable use of natural resources and many more. For Africa to tackle the climate menace, it needs concerted efforts from all the above parties for desired outcomes to be reaped.
Undisputedly, unlocking finance is paramount to achieving the set African nationally determined contributions or NDCs, hence the need for innovative approaches to attract and steer financial flows consistent with the NDCs. The African Development Bank (AfDB) has always been proactive is scaling up climate finance in the continent, working closely with international climate funds and strengthening institutions to directly access climate funds.
AfDB President Akinwumi Adesina urges financial actors to work cohesively to mobilize global financial resources, to drive climate resilient and low carbon development, emphasizing that the continent must not be short-changed by climate finances as it has by climate change. African countries need to develop sustainable finance roadmaps, with leaders connecting to green economy initiatives.
The Case of Green Bonds in Africa
The explosive growth of green bond issuances and their consequent demand in the continent, heralds Africa's green future marked by sustainable development. Green bonds are innovative financial instruments that raise funds for climate resilient and environmentally aligned sustainable development projects, in accelerating climate change mitigation and adaptation.
Read: Kenya roots for climate change funds at global meet
This spans from renewable energy infrastructure, low-carbon transportation, sustainable buildings and other eco-friendly industries.
Being the Trojan horse driving green finance momentum, green bonds have been an effective financial tool to moving institutional capital to priority economic sectors in the global economy. They tap the vast pools of financing; the trillions of dollars held by institutional investors such as pension funds, insurance companies and sovereign wealth funds, available in domestic and global capital markets.
These investors look for climate-smart initiatives that make good business sense: opportunities that carry the right risk-reward profiles and meet investor-specific criteria for rating, tenure, yield and geographic diversity. The US, China and France are the three biggest issuers of green bonds. The Green Climate Fund (GCF) has allocated half of its US$4.6 billion global portfolio to African climate projects.
The goal of the green bond market is to promote and amplify the important role that financial markets can play in helping to address the global climate change crisis. By explicitly specifying the environmentally beneficial projects to which the bond proceeds are allocated, green bonds allow investors to assess and allocate capital to environmentally sustainable investments.
In partnership with the Climate Bonds Initiative, FSD Africa launched the Africa Green Bond Toolkit, a practical guide to issuing green bonds for African countries and capital markets, in line with international best practices and standards with the ultimate goal of attaining the commitments made in the Paris Climate Agreement.
Green bonds have especially been concentrated in South Africa, leading the continent with nearly three-quarter of the total market share, followed by Morocco and Nigeria; together the three countries make up more than 97% of the total issuance of green bonds in Africa. These are mostly channelled towards resource conservation, low-carbon transportation and waste management.
The AfDB has been issuing green bonds since 2013 and by June 2019, it had allocated $3.7bn to 48 projects across at least 18 African countries, including solar and hydropower, and energy wastewater management. According to the IMF, climate change adaptation is expected to cost an estimated $30 billion to $50 billion per year for sub-Saharan Africa.
Currently, developing countries account for $1.6 billion of the estimated $33 billion in outstanding green loans.
State of the Green Bond Market
According to the latest edition of the Absa Africa Financial Markets Index, Kenya and Morocco have been ranked among the top African countries whose capital markets offer investors sustainable investment products. Kenya has recorded great progress in achieving green financing if the country's recent rollout of green bonds, sustainable equities and mutual funds are anything to go by.
The report ranks African capital markets innovativeness across the six pillars of market transparency, tax and regulatory environment, market depth, access to foreign exchange, macroeconomic opportunity, capacity of local investors and enforceability of financial contracts. Kenya's green bonds programme was cited as an encouraging development in spearheading a green bond market domestically in the East African region, additionally possessing ethical securities that contribute to socially responsible investments.
Into the bargain, Africa stands to benefit from the first green energy deal under a UN program, from the recent announcement by the United Nations Economic Commission for Africa (UNECA) that the Pacific Investment Management Company (PIMCO) will loan the Development Bank of Southern Africa (DBSA) $210 million towards green energy developments thereby bolstering the renewable energy capacity across the continent.
Proceeds of the issuance will be used to refinance renewable energy generation and transmission projects adding to the Bank's pool of liquidity for further green power generation projects. In September 2020, Egypt launched the Middle East and North African region's first green bonds, as an effort towards a more environmentally friendly economy.
Similarly, the Africa Finance Corporation issued its first green bond.
Existential Barriers
Why has Africa been lagging behind other emerging markets in green bond issuances? There are many barriers inhibiting green bonds issuance in Africa, despite the growing appetite for investment vehicles with positive impacts on climate.
These include low provision of climate funding in the national budget, low government capacity, lack of set policies and regulatory frameworks on climate change, lack of awareness of the various sources of climate finance and limited stakeholder engagement.
Green Bonds Unbound
African countries should begin to address climate change as a developmental issue in order to promote low carbon development in terms of industrialization efforts, building capacity of African regional institutions to better access climate finance by boosting synergies between international and national sources of finance, scaling up public funding to attract climate-resilient investments through an improved policy and regulatory environment, fostering regional, cross-border and multi-country co-operation between African countries on climate-related issues to achieve a more concerted and integrated approach and domestic financing by national budget reallocations among many others.
All in all a way forward with regard to availing more funds to African countries to combat the climate crisis must be mapped out and implemented.