April 18, 1980, marked the end of a chapter of colonialism and ushered in the dawn of an era of hope and expectancy for the Zimbabwean population.
As the British Union Jack was taken down and the Zimbabwean flag hoisted, the United States of America was the first country to establish an embassy in the newly liberated republic, assuring its support for economic development in Zimbabwe.
From Zimbabwe's independence to the mid-1980s, the USA had extended funding up to US$600,000 to develop the Zimbabwean economy.
Zimbabwe's economic relevance
With an area of 390,757 km2, Zimbabwe is a good depiction of dynamite coming in small packages. Its mineral wealth is something any country would envy. The Southern African country has the largest known deposits of platinum and significant deposits of many other minerals, including gold, nickel, chrome, and diamonds.
Read: Ghanaian government calls for strategic partnership with USA
Zimbabwe is also renowned for its vast arable lands, which during the peak of its agricultural dominance, earned it the title' breadbasket of Southern Africa'. Coupled with a highly skilled and hardworking labour force, Zimbabwe would be a prime trade partner to any country.
A change in tide
Zimbabwe enjoyed a period of growth and economic development from the time of its independence to the mid-1990s, followed by a tumultuous time of political, social, and economic unrest.
With the dawn of the new Millenium, relations between the USA and Zimbabwe became strained, which led to the US Congress passing the Zimbabwe Democracy and Economic Recovery Act (ZDERA) in 2001, which restricted US encouragement of multilateral funding to Zimbabwe until the implementation of specific reforms.
In 2003, the United States government imposed economic sanctions on Zimbabwean individuals and companies that it viewed as undemocratic, corrupt, and politically repressive.
Current trade relations between the two countries
Although there are sanctions-related restrictions relating to listed individuals and businesses, trade relations remain open between the two countries, albeit at a reduced rate.
Statistically, in 2019, Zimbabwe was 174th on the USA's export trading list and 141st on the imports list, with exports to Zimbabwe amounting to 40 million dollars and imports from the southern African country totalling 47 million dollars.
Exports
Exports from the USA to Zimbabwe for 2019 showed an increase of about 18 per cent from 2018 but had decreased by about 53 per cent from 2009. It is not certain why there is such a stark decrease from 2009, but this could be attributed to the African country's economic woes since the early 2000s.
The primary export goods from the USA to Zimbabwe were machinery, motor vehicles, aircraft, baking products, and agricultural fertilizers. It is also interesting to note that the United States exported various agricultural products to Zimbabwe; such a list includes grains, seeds, dairy products, and vegetable oils.
Imports
While imports for 2019 had dropped by about 37 per cent from those recorded in 2018, there was a sharp rise of nearly 112 per cent from 2009. As Zimbabwe is endowed with a vast amount of natural resources, it is not surprising that the main imports by the United States were iron and steel, tobacco, sugar, tea, nursery implements, and spices.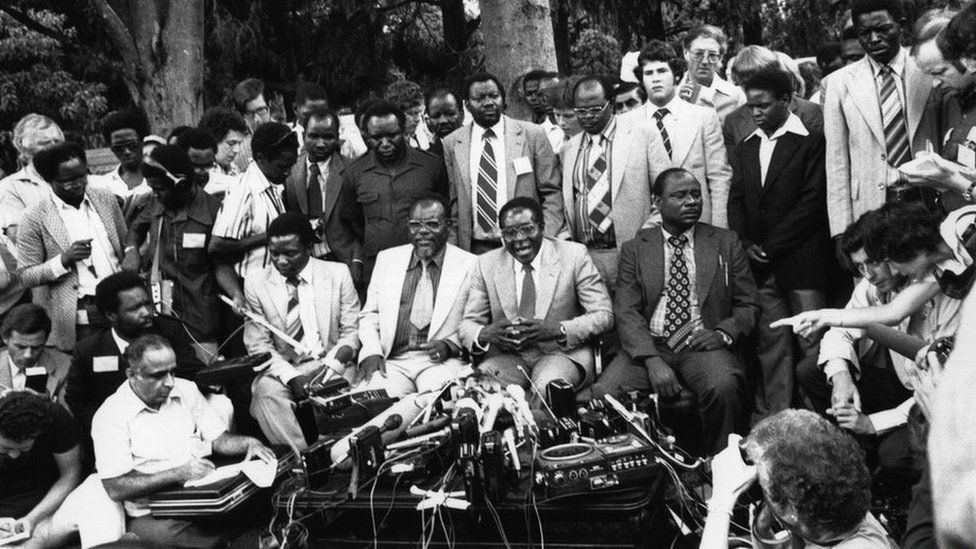 US financial assistance to Zimbabwe
Despite the existence of sanctions and the somewhat strained relations between the countries, the USA continues to fund critical health-related projects in Zimbabwe.
In 2019, US aid extended to Zimbabwe amounted to about US$318 million, focusing on HIV/AIDS prevention, humanitarian assistance, economic development, agriculture, and good governance programs.
Future hope for improved trade relations
The United States government has often expressed its intentions for improved economic partnerships between the two countries. The Zimbabwean government's significant barriers to successful business relations have been policies that deter foreign trade due to steep conditions imposed. Another factor that has disturbed western trade with the African country is the prevalence of corrupt tendencies.
Under Zimbabwe's recent leadership change, the country has been moving under the mantra 'Zimbabwe is open for business,' a move directed at improving trade relations with the Western countries.
We can only hope that the relevant reforms that encourage economic trade and development with leading economies will be implemented by the Zimbabwean government, ultimately leading to a healthy trade balance that will be mutually beneficial to all parties.
Read: Zimbabwe resurgence or is it a mirage?