Some 18 African countries are holding their elections this year with various outcomes expected as the continent trudges along over the ever-changing Covid-19 pandemic. 
Six of these countries, including Kenya, Djibouti, Somaliland, Angola, Mali and Sudan are electing their president in these suffrages. In some of these countries, elections have a lot of influence on the trade and industry sector with some economies almost coming to a standstill. 
Among the most-watched elections for 2022 are those in Kenya, Angola and Senegal. These suffrages will influence the three countries' political trajectories and are likely to increase tensions.
Read: Will the 'new crude oil,' cobalt, change Africa's future?
2022 elections in Kenya
In Kenya, the last presidential election in 2017 pitted outgoing Uhuru Kenyatta against Raila Odinga. They have however come together in a union of sorts and many see this as a way of grooming Odinga for the highest office in the land. 
A plan to expand the executive backfired after the courts threw out the Building Bridges Initiative (BBI) which was being pushed by Uhuru and Odinga. The unpopular initiative was to create new posts, including those of prime minister and deputy ministers, to make ministers members of parliament and allocate a position for the opposition leader.
In 2017, firms cut back on output while investors held on to their capital. In addition, some businesses diverted their cargo from Mombasa Port to Tanzanian ports. There were also increased travel advisories by western governments against travel to Kenya. 
With the upcoming election, it is possible that businesses may suffer the same fate. 
This is due to the anxiety that comes with not knowing what the election outcomes will be, reduced investments to cut down on risks, reduced government spending and people travelling to the rural areas to vote. 
A look at 2022 elections in Angola
Angola's presidential elections will see President Joao Manuel Lourenço probably seeking a second term after taking over from José Eduardo Dos Santos in 2017. 
Dos Santos was in power for over four decades. 
Lourenço's ascent to power was devised by the People's Movement for the Liberation of Angola (MPLA) as a succession plan. He was fronted as the party's candidate for the presidency. The polls were marred by irregularities which initially undermined his claim to the legitimate presidential office. 
He has received widespread appreciation for his reformist initiatives, particularly in the areas of corruption prevention and the relative opening up of political space. 
Economic recession, poverty, and inequality have been the most pressing issues facing the country in recent years.
Upcoming 2022 elections in Senegal
Elections for local and parliamentary offices are scheduled to take place in Senegal in 2022 three years after President Macky Sall was re-elected for his second term. 
Tensions are high, and riots erupted in March 2021 as a result of the arrest of opposition leader Ousmane Sonko, which occurred against a backdrop of socio-economic complaints, among other things. 
Read: How African Aviation can survive covid-19-IATA
The elections will take place two years before the presidential election where Sall is rumoured to be considering running for another term in office. The perception of political opponents being disqualified by the judiciary, troublesome elections and other constitutional revisions, and economic challenges compounded by Covid-19 will all put Sall's government and the country's political stability to the test in the coming months. 
The opposition in Senegal has committed to mount a serious electoral campaign against President Macky Sall and his coalition.  
In the run-up to the local elections in January 2022, the country is already experiencing an increase in tensions and violence. There will very certainly be more incidents of violence in the run-up to the July parliamentary elections.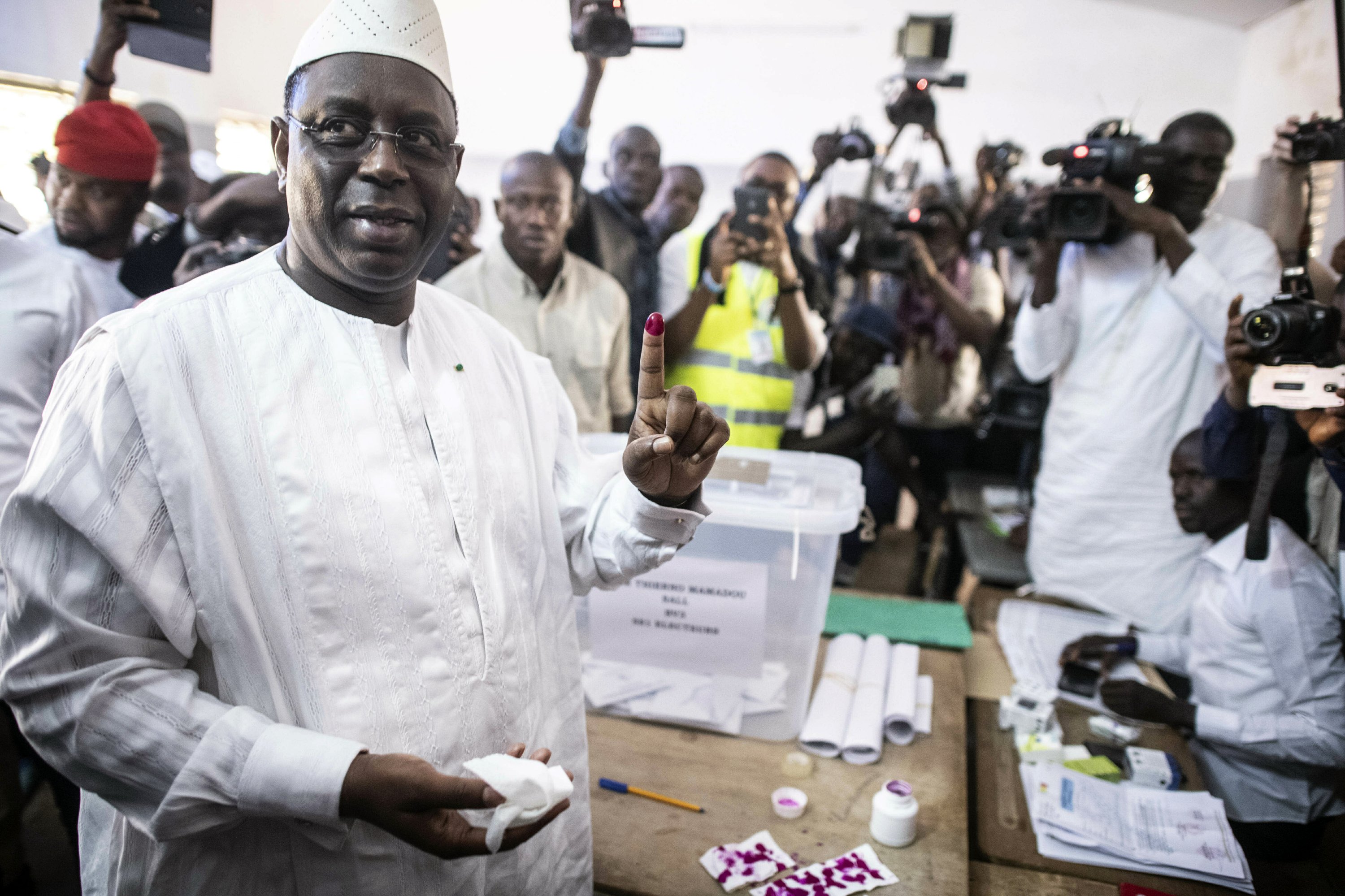 What businesses can do
For survival, businesses need to guard against the negative effect of the elections by geographically diversifying their revenue streams. Revenue streams from different sources could help balance fluctuations. 
While not all businesses are able to this, there is the need to come up with plans to cushion their businesses. 
In order to plan effectively, it is critical to first assess the threat at hand. Some firms, such as those that provide critical goods and services, may be less adversely affected than others. A company's sales may actually grow during election time especially for those working in the printing sector since they can produce campaign materials like posters and t-shirts. 
Another factor that can influence risk is the location of a company. As an example, informal settlements are well-known sites of election-related violence. The risks associated with conducting business in these locations must be anticipated and anticipated hazards should be planned for. 
As a result, if there is a danger to the employees, it is possible that they work from home for their safety. Covid-19 has already demonstrated that this is a feasible option. Employees may also be harmed depending on their tribe, and it is necessary to safeguard individuals who are the most vulnerable depending on where the company is headquartered. 
Due to Covid-19, there has been an increase in "pandemic debt" where countries in Sub-Saharan Africa saw this debt increase by 4.5 per cent. This was beyond pre-pandemic predictions.  
With this reality, elections should not only bring different people into leadership but should also ensure that the debt problem is addressed. In Kenya, for instance, the debt has grown more than 300 times since the current leadership took over. Unfortunately, most of these monies have benefitted individuals through corruption and racketeering in government. 
As an example, and as the country heads into an election, more needs to be done than just having different faces as leaders. The elections should work to streamline financial structures and systems. 
Brookings notes that the participation of private creditors in debt restructuring is critical to sub-Saharan Africa's recovery and debt sustainability. Many of the pandemic's casual employees have lost their jobs, and the pandemic's economic recovery will have a direct impact on revenue levels that correspond to some degree with their ability to participate in the formal economy. 
With the elections and the tendency to dishevel the economic sectors of a country, 2022 could be a pandemic of another nature for the African countries that are holding their suffrage. It is a mixture of hope and desperation since elections and the pandemic could become a double-edged sword for these countries.
Read: Digital opportunities for East African countries in 2019