Kenya seeks to attract $10 billion in Foreign Direct Investments (FDI) in the next four years despite dwindling inflows over the past years. 
The Kenya Investment Authority has partnered with UNDP and the World Bank to develop and implement an Investment Facilitation Framework and FDI Attraction Strategy.
The framework is aimed at creating a transparent, predictable, efficient and trusted mechanism for effective investment facilitation.
Kenya aims to attract $10 billion in Foreign Direct Investments (FDI) in the next four years despite experiencing declining investment inflows in recent years. The East African country, in collaboration with the Kenya Investment Authority, has partnered with the United Nations Development Programme (UNDP) and the World Bank to formulate and implement an Investment Facilitation Framework and FDI Attraction Strategy.
Rebecca Miano, the Cabinet Secretary (CS) for the Ministry of Investments, Trade, and Industry (MITI) in Kenya, stated that the framework seeks to establish a transparent, predictable, efficient, and trusted mechanism for effective investment facilitation.
She explained, "The partnership will make it easier for investors to invest, conduct their business, and expand their operations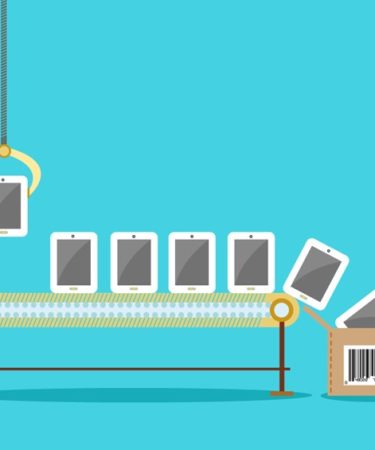 Service médical à domicile de Medici Generici à Rome
Notre équipe fournit un service de soins de santé à domicile, garantissant professionnalisme et confort pour les patients à Rome.
in Kenya. Through the partnership, Kenya will streamline procedures related to domestic and foreign investor attraction and also improve coordination and cooperation among actors in the investment cycle."
Within this collaboration, Kenya will utilize UNDP's global network to implement the framework and work with them as a project manager to support key priority areas, including legislative and regulatory reforms to remove barriers to investment attraction, the design and operationalization of an Investor Facilitation Platform, and institutional capacity development, including organizational review and the development of a strategy to strengthen the Kenya Investment Authority.
Anthony Ngororano, UNDP Resident Representative, expressed their commitment to collaborating with KenInvest, aiming to eliminate barriers to investment and enhance the investment facilitation journey.
The latest data from the United Nations Conference on Trade and Development (UNCTAD) Investment Report 2022 reveals a decline in Kenya's inward FDI flow between 2019 and 2021. The flow decreased from $1.1 billion in 2019 to $717 million in 2020 and further to $448 million in 2021. During the same period, the number of greenfield investments decreased by nearly 60 per cent, from 95 in 2019 to 39 in 2021.
This drop in foreign direct investments contrasts with a trend seen elsewhere in East Africa, where average FDI inflows increased by 35 per cent between 2019 and 2021, reaching a total of $8.2 billion.
Elizabeth Kibaki-Obiero, Senior Private Sector Development Specialist at the World Bank, stated, "We shall support the Government through the Kenya Investment Authority to provide practical measures aimed at improving transparency and predictability on the investment climate in Kenya."
In 2022, foreign investors withdrew $170 million from the Nairobi Securities Exchange, citing escalating global risks. The same year, Transparency International ranked Kenya 123rd out of 180 economies in the 2022 Corruption Perception Index and 135th out of 176 in the 2023 Index of Economic Freedom.
Read also: Capital flight as foreign investors withdraw $10.5M from Nairobi bourse
Unlocking Foreign Direct Investments
"To unlock Foreign Direct Investment (FDI) and position Kenya as a competitive investment destination, the National Investment Council through its Secretariat, Kenya Investment Authority has developed an Investment Facilitation Framework with a view to creating a Transparent, Predictable, Efficient and Trusted Mechanism," said Miano.
The Cabinet Secretary further added that the Ministry is looking to review the legal framework to anchor the organization. "We are keen to review some of the laws and policies that have been overtaken by the changing times to make it easier for investors both foreign and domestic to tap the various business opportunities that we have across Kenya for both the benefit of our economy and the interests of the investors."
Some of the legislations on investment promotion were enacted in 2004 and need to be aligned with the 2010 Constitution, which established the devolved system of governance and eliminated local authorities.
"We have initiated the review of the Investment Promotion Act 2004 to align it with the Constitution and make it responsive to the dynamic nature of the global and domestic investment environment, which continues to present new challenges," added Miano.
June Chepkemei, Chief Executive Officer of the Kenya Investment Authority, indicated that the partnership would be supported by a robust strategic plan currently under development.
"We have made progress with regard to our strategy development covering our next growth cycle of 2023/24 – 2027/28. This strategic plan, prepared under the theme of 'Spearheading Equitable Investment-Led Economic Transformation,' ties in closely with our current focus areas as a government. It has been developed under four main pillars, namely, Targeted Investment Promotion, Harmonization of Investment Facilitation, Research & Policy Advocacy, and Building of an Exemplary Investment Promotion Agency," said Chepkemei.