The Moroccan government is now shifting focus to developing its south which in other words was neglected development wise.
The south of Morocco, has largely benefitted the country from its number of natural resources which includes Pelagic fish, solar power, and mineral reserves hence the government's efforts to transform this region will not only improve the living standards of its citizens but also open new business opportunities.
With some of the richest fishing waters in the world, desert and coastal scenery, and opportunities for agricultural development and mining exploration, Morocco's southern provinces have solid resources on which to base growth.
Phosphate reserve which is found in the southern region produced nearly 2 million tons to the Moroccan economy in 2018 according to Forbes.
The government is on target to transform the region from being resource-based to a wider development framework. The new ambitious development model for Morocco consists of a hundred different projects, designed to dramatically modernize the region in the next few years.
Infrastructure Development and Growth
Rabat has dedicated enormous financial resources to transform Morocco's southern landscape via infrastructure development, economic growth, and attractive investment opportunities.
ALSO READ: Morocco beat Kenya, Tanzania as best investment hub
Six years ago, an allocation of funds amounting to $7.76 billion was put towards improving the region's infrastructure which included roads, universities, airports, hospitals, and more. But the most significant of this development strategy has been the "Dakhla Connect" program.
Co-financed by the US Middle East Partnership Initiative (MEPI). the Dakhla Connect program has led to both countries dedicating resources towards the development of the Dakhla and Laayoune regions.
Projects such as the Tiznit-Dakhla Highway aim to link the southern provinces to the north, facilitating increased domestic trade and logistical capabilities.
In order to accommodate international travel and commerce, one of the main objectives of investment interest is in Dakhla's airport. Previously a regional transportation hub, the airport has recently begun to expand its international reach.
During the start of this year, Royal Air Maroc in a statement announce that it was going to start operating from Dakhla to Paris. Few months later a low-cost European air carrier Ryanair followed suit, announcing the commencement of flights from Dakhla to Spain.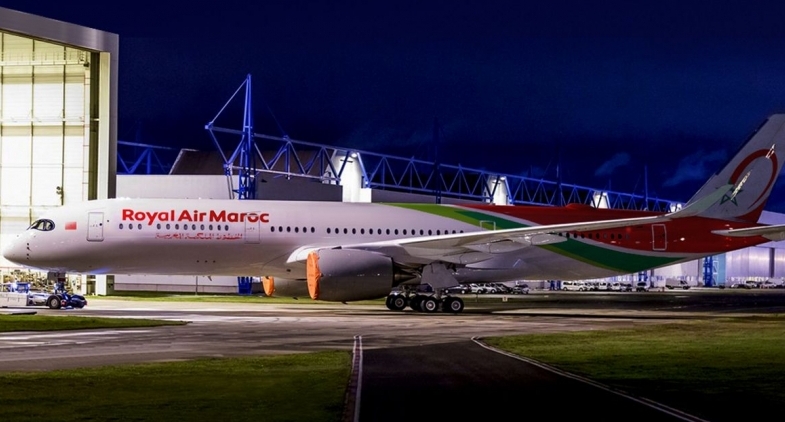 MEPI in a statement this year also affirmed its commitment to work with Rabat in accelerating efforts that will see investors flock to the south region.
This far, the investment plan has already drawn the interest of several global entrepreneurs from Europe, including tech mogul Richard Branson according to credible reports from Morocco.
A recent trip of Polish businessmen into the region further reflected the world's growing interest in Morocco's south as a prime investment target for future growth.
Dakhla's port has also attracted increasing interest due to its strategic location on the Atlantic. The port enables easy access to countries across Africa's western coast, in addition to facilitating transatlantic trade to the Americas. The Ministry of Equipment, Transport, and Logistics touted the port as a flagship project that will transition the country into an economic "gateway to Africa."
Political Progress
The economic interest in the south has been coupled with increasing political recognition of Morocco's sovereignty within the southern provinces. A contingent of 21 nations has recently opened consulates in both Dakhla and Laayoune. Among these were several countries in Africa, Jordan, the UAE, and the US.
These openings cemented Morocco's political authority in the region and have helped in facilitating Dakhla and Laayoune to transition into a hub for international investment and trade. The opening of US diplomatic offices in the region followed the US decision in December 2020 to formally recognize Morocco's undisputed sovereignty in Western Sahara.
The move prompted many countries to begin reconsidering the previously held notion that Western Sahara was a separate entity, despite Moroccan pre-colonial claims and its presence in the region for decades.
Capitalizing on this political momentum, Rabat decided to expand its vision for the south's future through its ambitious development program.
Future of the Region    
The southern provinces are also well positioned to benefit from Morocco's growing drive to invest in West and Central African markets.   
The transition of Dakhla and Laayoune into international hubs is part of Morocco's planned pivot into a regional bridge between a rapidly developing African continent, and entrepreneurs from the US and Europe with continued growing investment interests.
ALSO READ: European Investment Bank €200m to support Agriculture in Morocco
The southern provinces offer a limitless range of potential future investment opportunities. From international and regional trade to travel, leisure, and tourism, Morocco anticipates the region will serve as the first step towards widening investment into the continent. The untapped potential of Dakhla, Laayoune and the surrounding regions have already begun to spark a new era of commerce that will benefit not only Morocco but the rest of Africa as well.
Despite its remoteness and historically limited private sector development, the southern provinces have made significant strides over the past decade. Among other things, investments in education and health care have improved several key indicators. However, work remains to be done in terms of translating these early victories into full-fledged successes that can impact economic development over the long run.