Just a few days after being sworn in as Tanzania's sixth President, Samia Suluhu Hassan has continued to prove wrong those who might have doubted her leadership.
Days after taking over power following the demise of Tanzania's fifth President John Pombe Magufuli, President Samia Suluhu suspended the Director of the country's port authority over massive embezzlement of public funds.
Tanzania Ports Authority (TPA) Director-General Deusdedit Kakoko was adversely mentioned in the report of the Controller and Audit -General(CAG).
Suluhu had vowed to continue the strict legacy of former president Magufuli who had zero tolerance towards corruption, incompetence among other shortcomings.
The course of action toward Covid-19
Speaking while swearing in permanent secretaries and deputy permanent secretaries at the State House following a minor reshuffle on Sunday, President Samia Suluhu said Tanzania should not continue to isolate itself as if it is an Island.
"On the issue of Covid-19, I think I should form a Committee of experts to look at it professionally and then advise the Government, it should not be silenced or rejected or accepted without professional research," she said.
"We cannot isolate ourselves as if we are an Island but also we cannot accept everything brought to us, we cannot continue just reading about Covid 19 Worldwide, yet Tanzania is all blank, it is incomprehensible," she said.
She further pointed out that Tanzania needs to have a clear and understandable position regarding the pandemic so that it can make informed decisions.
Also Read: Egypt -Sudan electrical linkage capacity to be raised following mega deal
The country's head of state also noted that Tanzania cannot rely on outside reports on the state of the pandemic while it has none.
"Tanzania needs to have its own understanding of where we stand on the issue of Covid-19," she stressed.
Tanzania last released data on Covid-19 almost a year ago with data then showing that Tanzania only had 509 cases.
Since then government adopted the approach that Tanzania was free from Covid-19 with authorities encouraging local remedies such the steam therapy.
Ban on media outlets
Speaking at the same event, President Samia Suluhu ordered authorities at the Information ministry on Tuesday, April 6, 2021, to lift a ban on some media outlets in a statement that could define her as a democratic leader who has nothing against freedom of expression.
Some of the media houses that reported some issues in the country against the will of the government had their licences revoked.
The media outlets that suffered the punitive measures included those that reported issues surrounding Covid-19 in the country.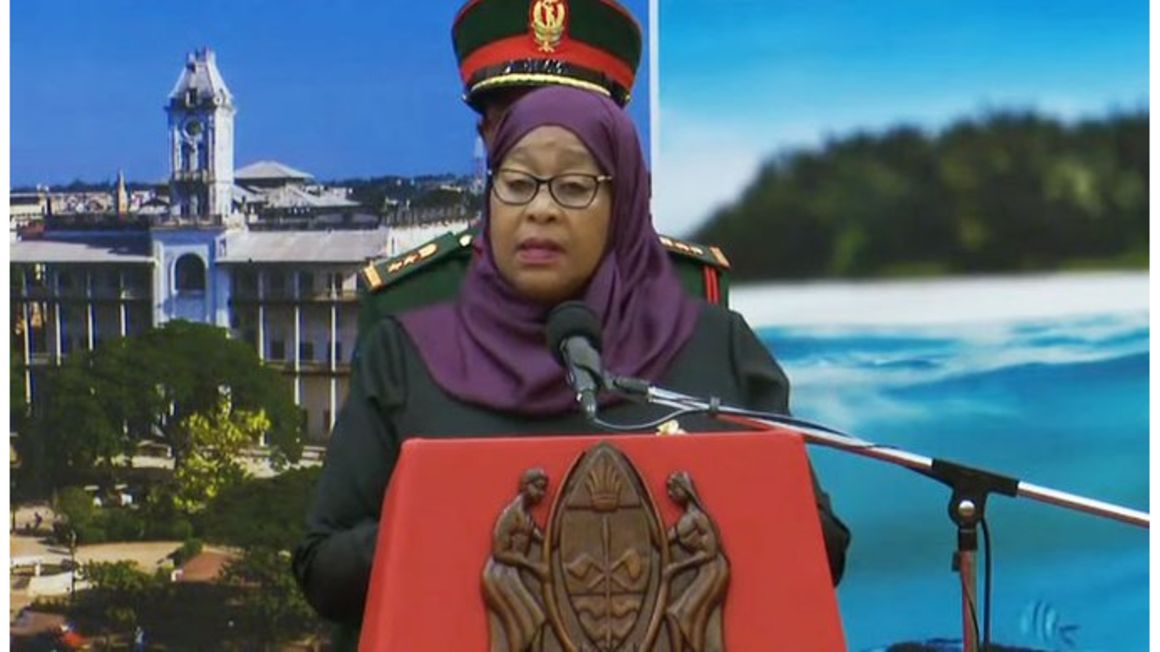 For instance, Kenya's Citizen TV was made to apologize for a whole week for reporting on the the situation of Covid-19 in Tanzania, before it was allowed to operate in the country again.
"I am told you revoked licenses of some media outlets, including some online television stations. You should lift the ban but tell them to follow the law and government guidelines," President Samia said.
Also Read: Quick facts: What you need to know before investing in Côte d'Ivoire
She said by lifting the bans on some media outlets, the world will no longer regard Tanzania as a country that launches unnecessary attacks on press freedom.
"But make sure that whoever is given a go-ahead to operate a media company does follow the law of the country," she said.
The regulations, she said, must be open and punishments issued by authorities must be in line with the specified offence.
Freedom of expression
During Magufuli's era, Tanzanians could be arrested for speaking anything that would not please the government. In this case, bloggers found themselves in trouble, since they were the main victims.
However, President Samia Suluhu has also directed all regional governments to allow freedom of expression that will allow the public to express their grievances without being intimidated.
She also warned that regional authorities such as District Commissioners who fail to tackle issues at local level that they risk being sacked.
President Samia Hassan said this when she was swearing in permanent secretaries and deputy permanent secretaries at the State House following a minor reshuffle on Sunday.
"Usually when national leaders including myself, the vice President or the Prime Minister tour various regions in the country we are met with people with banners that express various grievances some which can be solved by the authorities available," she said.
According to her, the grievances are supposed to be tackled at regional level and not the central government and therefore called on them to work with the people to understand their complaints and find solutions.
However, she stressed that while they are required to tackle the people's challenges at local level they should not prevent them from expressing their views.
Kenya-UK row
President Samia Suluhu's statement comes barely days after the United Kingdom added Kenya to its coronavirus travel 'red list'.
On Friday, the UK announced new travel restrictions against travelers from Kenya saying it had established the South African coronavirus variant was fast spreading locally in the country.
The decision means that Kenyans or anybody transiting through Kenyan airports is banned from setting foot in the UK starting on April 9.
This was because Kenya has not locked its border with Tanzania, whose Covid-19 situation is not known to the world, following the late President Magufuli's denial of the virus.
On Sunday, Kenya responded with its own measures, banning passenger flights originating or transiting through UK airports for a month.
Also Read: What Bharat Thakrar's resignation as CEO means for the WPP Scangroup
In addition, passengers from the UK will be required to produce negative Covid-19 certificates and valid Covid-19 vaccine certifications.
Only cargo flights are exempt from the ban. But crew members will be required to present both a vaccination certificate and a negative PCR certificate. The measures take effect on April 9.
Kenya Airways, the country's flag carrier scheduled two repatriation flights to carry nationals and other passengers home before the measures kick in.
Magufuli's handling of Covid-19
Magufuli came to power as a corruption-busting man of the people, but for many observers, his handling of the pandemic cast his leadership style into sharp relief.
The devout Christian claimed faith had saved the country from Covid-19, championing prayers over face masks and stopping virus figures from being published.
However, by February, cases were soaring to such an extent that the church, schools and other public institutions openly issued warnings about the spread of the virus.
Then the first vice president of semi-autonomous Zanzibar, Seif Sharif Hamad, died after his political party admitted he had the coronavirus.
Under mounting pressure, Magufuli appeared to concede the virus existed.
"When this respiratory disease erupted last year, we won because we put God first and took other measures. I'm sure we will win again if we do so this time around," he said.
"We will all die, whether with this disease or malaria or any others," Magufuli added. "Let's go back to God, maybe we messed up somewhere."