South Africa is currently Africa's largest emitter of greenhouse emissions.
Cooperation between Western nations and South Africa to provide US$8.5 billion will help the country transition more quickly to a clean energy economy.
Cameroon spends about 9 per cent of GDP on climate adaptation, Ethiopia 8 per cent and Zimbabwe 9 per cent.
President Joe Biden of the United States has confirmed new cooperation between Western nations and South Africa to provide US$8.5 billion to help the country transition more quickly to a "clean energy economy."
The US President addressed at an event with UK Prime Minister Boris Johnson and European Commission President Ursula von der Leyen.
According to Biden, because of its dependence on coal power, South Africa is currently Africa's largest emitter of greenhouse emissions.
Read: Coal is still king in Southern Africa
According to the president, Johannesburg would close coal plants faster than planned under the proposed deal with the US, EU, UK, France, and Germany while "promoting an equitable, inclusive transition" to green energy.
Von der Leyen unveiled the initiative four days ahead of schedule.
Johnson previously stated that he believes the Cop26 meeting in Glasgow will focus on rapidly phasing out coal consumption worldwide. Coal, the most polluting fossil fuel, provided a significant amount of China's energy production and about 90 per cent of South Africa's electricity last year.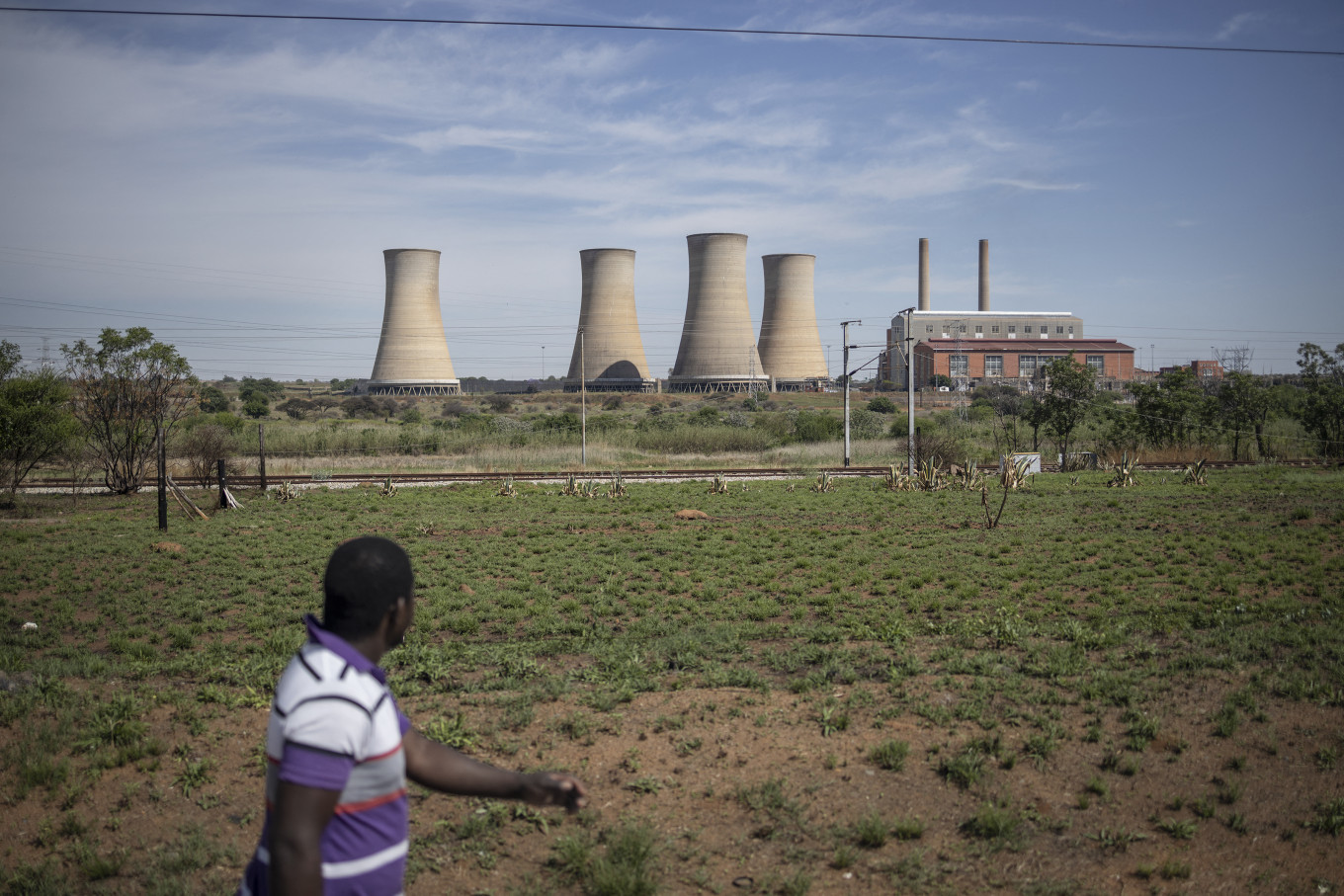 Meanwhile, Biden stated that his "Build Back Better" initiative would mobilize billions of dollars for green infrastructure projects worldwide.
African countries want Cop26 to include a mega-financing agreement that will channel US$700 billion (£520 billion) per year from 2025 to help developing countries adapt to climate change.
According to Tanguy Gahouma-Bekale, chair of the African Group of Climate Change Negotiators, there is a need for increased funding for the expedited phase of decarbonization required to keep global warming below 1.5 degrees Celsius.
These funds would also be necessary to deal with the effects, such as increased heat, expanding droughts, and more powerful storms and floods, which consume a growing share of GDP. According to new research, some African countries are now spending more on climate adaptation than healthcare and education.
"We need to start working on this right now," said Gabon's climate diplomat. "Financial discussions take time. Therefore we need a framework now with defined milestones for achieving targets after 2025 so that money flows every year."
It's also a question of fairness. The cause of the climate problem was mainly from Europe, North America, and East Asia, but the southern hemisphere bears the consequences. Rich countries pledged US$100 billion per year in 2009 and deemed it a significant down payment and a sign of faith.
Nations vowed to keep global temperature rises to 'well below 2 degrees Celsius under the 2015 Paris climate agreement.
They have so far failed to deliver on the contract, delivering only 80 per cent of what they promised. Glasgow is an opportunity for the African group to make amends and increase assistance following the growing urgency demanded by science.
Negotiators claim that the money is urgently required. According to recent research by the United Nations Economic Commission for Africa, Cameroon spends about 9 per cent of GDP on climate adaptation, Ethiopia 8 per cent, Zimbabwe 9 per cent.
Read: In focus: Climate finance and its impact on Africa
In contrast, Sierra Leone, Senegal, and Ghana all spend more than 7 per cent. Despite these high levels of domestic support, the study discovered an 80 per cent disparity between need and spending.
Gahouma-Bekale, a special adviser to Gabonese President Ali Bongo, said the first week of Cop26 has pushed the world on a more positive path, but that actions must in the second week back up words.
"During the world leaders' meeting, we received some assurances that they are serious about closing the gap, and we saw significant announcements on deforestation and methane," he said. "Right now, all we want to see is implementation." Only implementation will provide us with the assurance we require to keep global warming to 1.5 degrees Celsius."
Africa contributes less than 4 per cent of historical world emissions and compared to 25 per cent for China, 22 per cent for the EU and 13 per cent for the USA, Africa's emissions are largely insignificant. However, it has experienced many of the most severe consequences of climate change, most recently droughts in the Sahel and floods in the Nile delta. The anticipation is to be one of the world's most sensitive locations to heatwaves and crop failures in the future.
Some African nations have demonstrated leadership. Gabon is one of few countries with a carbon-negative economy, thanks to the Congo Basin's immense tropical forests, which absorb more greenhouse gases than the country's companies, cars, and towns emit. It just approved an ambitious climate law to ensure that its economic bases are on forests and agriculture rather than fossil fuels. Outside assistance is required to attain this goal so that the government can continue to enhance living standards.
Many African countries rely on coal for electricity and have refused to sign a declaration signed by more than 40 countries this week calling for an end to the most polluting of fossil fuels. This vow, according to Gahouma-Bekale, is a significant step forward, but developing countries will require more time.
"This is fantastic news for the entire world," he stated. "If we are to meet the Paris goals, we must phase out all fossil fuels, which includes coal." Our situation in Africa, on the other hand, is somewhat different. We are still in the process of being developed. We won't be able to eliminate coal and oil. For the time being, we must use it to combat poverty and provide access to electricity. The shift will necessitate assistance. We also need to be adaptable. For the next five to ten years, we must combine the two [coal and renewables] to ensure a smooth transition."
A steady flow of funds will be required to complete the changeover. African countries demand that wealthier countries be held to the same level of accountability for their financial obligations for emissions reductions. This necessitates regular reporting on the levels of assistance offered, required, and received.
"At this Cop, what we want to achieve is a transparency framework with robust accounting rules," Gahouma-Bekale added.
Read: Low-carbon approach to developing clean energy sources in Africa